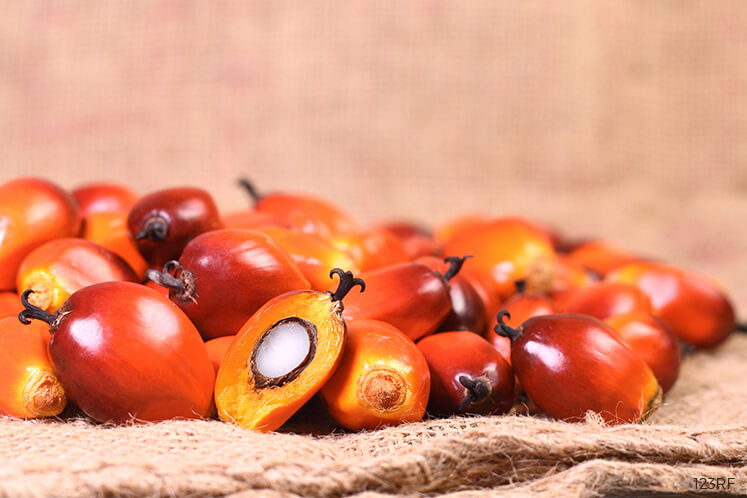 KUALA LUMPUR (April 5): Palm oil output in world No.2 producer Malaysia likely jumped over 10% in March, marking its first month-on-month climb in about five months, a Reuters poll showed.
However, the estimated 10.4% rise in production to 1.39 million tonnes would be below the kind of increases typically chalked up at the time of year due to lingering effects from last year's El Nino weather pattern.
"The projected rise in fresh fruit bunch output is lower versus the historical March average month-on-month rise of 15% over the past five years," said Ivy Ng, regional head of plantations research at CIMB Investment Bank.
"Issues (such as El Nino and labour shortages) suggest that production in the second quarter may not rise as much as we expect. It could continue in April and May, but for June and July we expect an output pickup."
Rising production of the commodity, used in everything from cosmetics to chocolate, could drag on benchmark palm oil futures on the Bursa Malaysia exchange that have already dropped nearly 15% this year on expectations of recovering output and falling soyoil prices.
Meanwhile, Malaysia's palm oil inventories are expected to have inched up by 0.1% at the end of March, though that  would still be their lowest level for the month in eight years, according to the poll of seven planters, traders and analysts.
March inventory levels likely rose for the first time in three months to 1.46 million tonnes, according to the poll's median forecast.
Industry players also estimated Malaysian exports had gained 7% from February to 1.18 million tonnes, largely due to increased demand from India.
"The short-term demand outlook for palm is good. For April,we expect good demand coming from India on rupee strength and  some good buying for Ramadan," said a Kuala Lumpur-based futures trader.
The median figures from the Reuters survey imply Malaysian consumption of 256,079 tonnes in March. Official data will be released by the Malaysian Palm Oil Board on April 10.