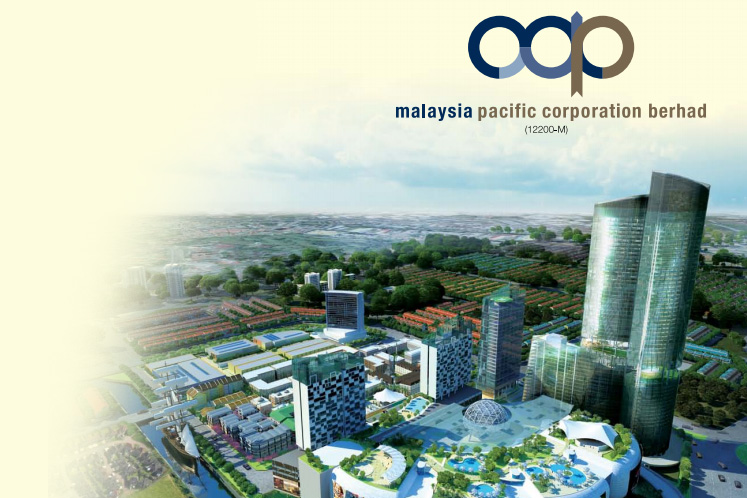 KUALA LUMPUR (March 11): Malaysia Pacific Corp Bhd has signed a sale and purchase agreement (SPA) to dispose of Wisma MPL on Jalan Raja Chulan for RM189 million to Asia New Venture Capital Holdings Sdn Bhd.
This will allow the group to settle its debts with RHB Bank Bhd, to which it owes some RM148.54 million as a redemption sum for the land, it said in a stock exchange filing today.
Both Malaysia Pacific Corp and RHB have been involved in a lengthy legal dispute after RHB served Malaysia Pacific Corp with a notice of default for revolving credit and bank overdraft facilities in March 2015.
"The proposed disposal will enable us to use the proceeds to, amongst others, repay our defaulted borrowings from RHB," the group said, adding that it plans to complete the repayment within three months.
Malaysia Pacific Corp will also repay its creditors some RM19.92 million and incur expenses of RM18.14 million.
The disposal price was arrived at on a "willing-buyer willing seller" basis after taking into consideration the third auction by RHB where the reserved price was based on the forced sale value which was fixed at RM184 million, the group said.
"The third auction was called off on Nov 28, 2018," it added.
"For information purposes, a valuation report was prepared by JB Jurunilai Bersekutu dated August 28, 2018 using the investment and comparison methods of valuation whereby the market value of Wisma MPL is RM252 million. The updated valuation report is being compiled," Malaysia Pacific Corp said.
The proposed disposal will slash the group's net assets per share by half to 23 sen per share from 47 sen per share, as well as lower its gearing ratio to just 0.01 times from 1.04 times as at June 30, 2018.
Its loss per share will also increase to 25.06 sen per share from 0.69 per share as at June 30, 2018.
Shareholders of Malaysia Pacific Corp will have to approve the proposed disposal at an extraordinary general meeting to be convened.
"Barring any unforeseen circumstances, the proposed disposal is expected to be completed within 10 months from (today)," the group said.
Trading in Malaysia Pacific Corp's shares have been suspended since June last year.