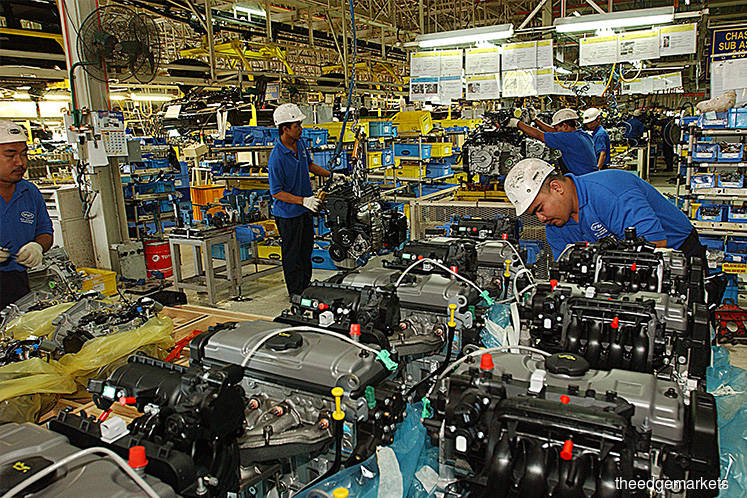 KUALA LUMPUR (Dec 12): Malaysia's industrial production index (IPI) grew 3.4% year-on-year (y-o-y) in October, driven by expansion in the country's manufacturing, mining and electricity output.
In a statement today, the Statistics Department said manufacturing and mining output grew by 4.2% and 0.8% respectively while electricity production was up 4.6%.
"The IPI (growth) in September 2017 remained unchanged at 4.7% year-on-year," the department said.
In monthly terms, October's IPI declined 0.8% from the preceding month, according to the department.
The IPI expanded 4.7% y-o-y between January and October.
"The increase was due to the rise in all indices: manufacturing (6.1%), mining (1.0%) and electricity (2.3%)," the department said.