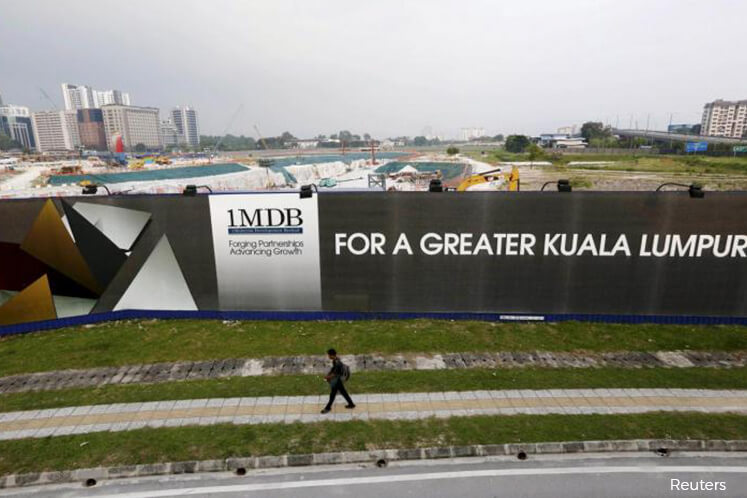 KUALA LUMPUR (July 31): The Attorney-General's Chambers (AGC) will not send observers to attend the proceedings of the lawsuits filed against 1Malaysia Development Bhd (1MDB) by the US Department of Justice (DOJ) as Malaysia respects the rule of law in the US, a minister said today.
Putrajaya also respects DOJ's freedom to take any legal action it deems fit against 1MDB, said Minister in Prime Minister's Department Datuk Seri Azalina Othman.
The DOJ, in a series of suits, is seeking to recover assets worth US$1.7 billion that were bought with funds allegedly misappropriated from 1MDB.
"We are aware that the DOJ has started civil proceedings against 1MDB (but) no Malaysian individual has been accused of criminal charges. There is also no court decision on this matter," said Azalina in reply to a question in Parliament.
As a result, Azalina said the AGC has decided not to send a team of lawyers to the US to observe the civil proceeding.
Opposition lawmaker Gobind Singh (DAP-Puchong) retorted that that was not acceptable as the suits involve billions of ringgit and that many facts would be disclosed during the proceedings.
"(This) could impute criminal or civil liability against individuals connected with the case. We must protect our country and its assets. The best way to do that is to appoint lawyers to attend and observe the proceedings," he said.
Speaking to reporters at the Parliament building, Gobind added that it would be irresponsible for Malaysia not to do anything in the circumstances.
"The rule of law and respect for US law does not preclude us from appointing lawyers there to observe the case on our behalf.
"In addition to that, the fact that no criminal charges have been filed against any individual as yet does not mean we must wait aimlessly until something happens. We should be proactive, particularly where so much money is involved and this has become a matter which has gained global publicity," he said.