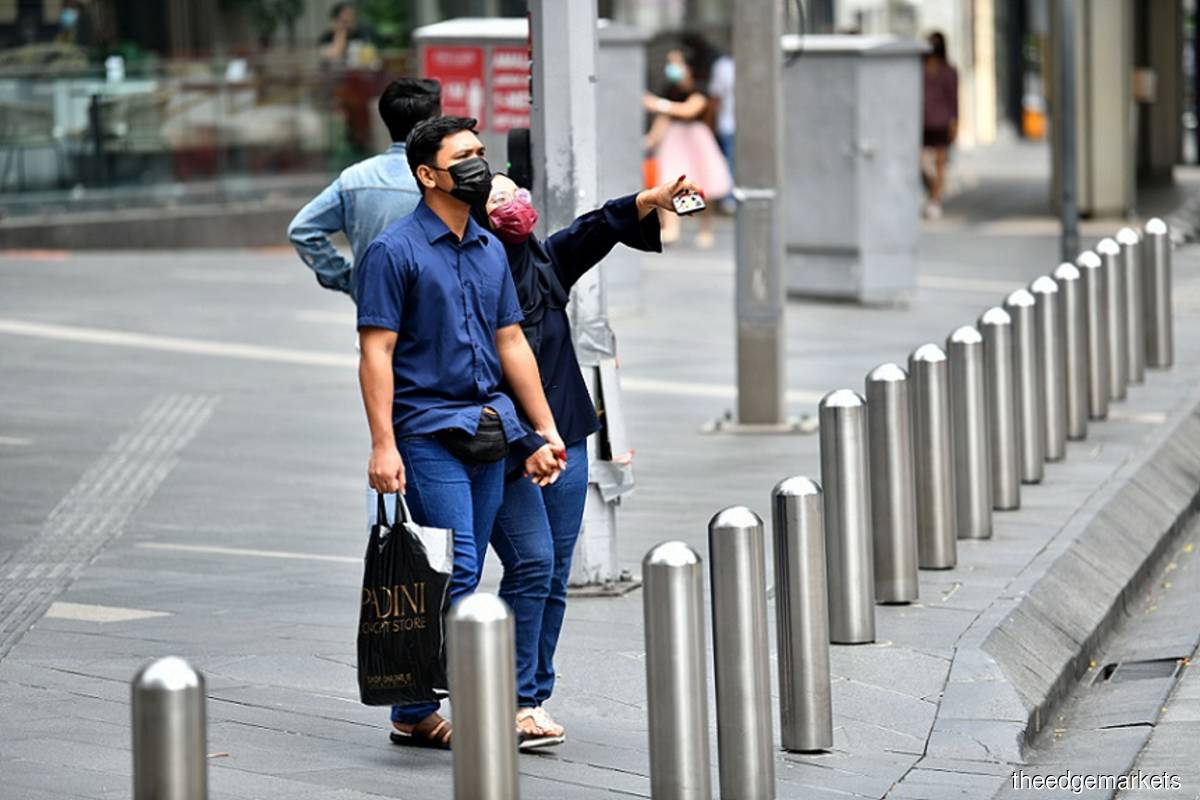 KUALA LUMPUR (Oct 3): Malaysia recorded a further drop in new Covid-19 daily cases, down below the 10,000 figure mark to 9,066 on Sunday — the first in nearly three months.
The latest round of Covid-19 cases reported fell by more than 1,000 cases, compared with 10,915 Covid-19 cases recorded on Saturday (Oct 2).
It is also the lowest number of daily cases reported since July 12, 2021, which saw 8,574 cases.
As such, this brings the total cumulative cases as of Oct 3 to 2,277,565 cases, according to Health Director-General Tan Sri Dr Noor Hisham Abdullah in a statement Sunday.  
Sarawak continues to head the list with the highest number of cases reported — all in the four digits, with 1,418 new cases, followed by Selangor (1,000).
Meanwhile, 11 states recorded new cases in the three digits, namely Johor (981) Terengganu (827), Kelantan (796), Sabah (767) cases, Kedah (670), Perak (669), Pahang (630), and Penang (620).
The remaining states and territories were Malacca, having recorded 206 cases, followed by Kuala Lumpur (201) and Negeri Sembilan (191), while both Perlis and Putrajaya recorded new cases in double digits with 66 and 24 cases respectively. Labuan was the only state that recorded no new cases (0).
Of the latest infections, 8,907 cases or 98.2% were in Categories 1 (no symptoms) and Category 2 (mild symptoms), while the remaining 159 cases or 1.8%% were in Category 3 (patients with pneumonia), Category 4 (patients with pneumonia requiring oxygen therapy) and Category 5 (critical patients requiring assisted ventilation).
The latest number of patients in intensive care units stood at 835, with 815 of them being Covid-19 patients, while 20 cases were suspected, probable and under investigation. At the same time, 535 of them required ventilators.
Intensive care units (ICUs) nationwide were treating 835 Covid-19-related patients, with 815 of them tested positive, while the remaining 20 were suspected, probable or under investigation. A total of 535 patients required ventilators, with 355 of them being confirmed cases, while the remaining 180 were suspected, probable or under investigation.
Recoveries continue to outpace infections; six new clusters identified
Daily new recoveries continue to outpace daily fresh infections with 14,454 cases reported on Sunday. These latest recoveries raised cumulative Covid-19 recoveries so far to 2,100,565, representing a 92.2% recovery rate.
The Health Ministry also reported six more new Covid-19 clusters, comprising three workplace clusters, and three community clusters.
To date, the ministry has identified 5,507 clusters, with 4,499 having been declared ended, leaving 1,008 active.
Health Minister Khairy Jamaluddin in a tweet earlier on Sunday afternoon said: "Complacency kills. Mask up. Avoid crowds. Vaccinate. Test if symptomatic. Isolate if positive. Look after your health", following the latest development on Covid-19 cases in the country on Sunday.
Read also:
Nearly 70% of Covid-19 linked fatalities detected from unvaccinated individuals — MoH