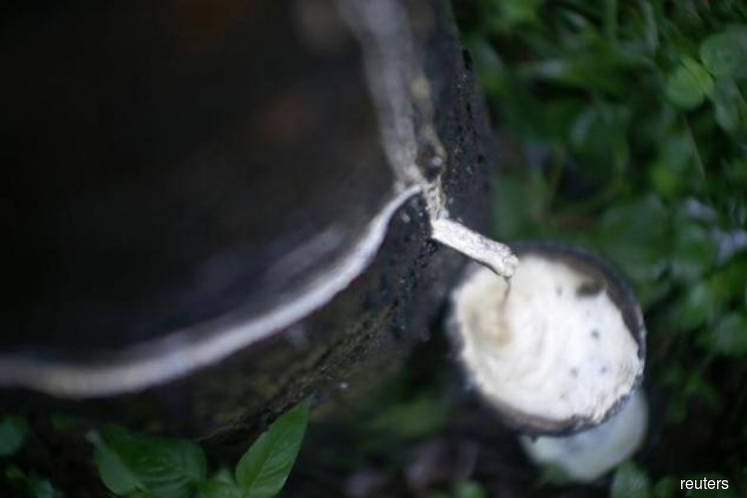 KUALA LUMPUR (Oct 11): Malaysia's natural rubber production in August 2019 decreased by 4.1 per cent to 57,599 tonnes from 60,088 tonnes in July 2019, said the Department of Statistics today.
Chief statistician Datuk Seri Dr Mohd Uzir Mahidin said comparison year-on-year with August 2018 showed the production of natural rubber also decreased by 8.4 per cent.
Meanwhile, exports of Malaysia's natural rubber amounted to 55,879 tonnes, decreasing by 16.9 per cent against 67,273 tonnes in July 2019, with China remaining as the main natural rubber export destination contributing 52.6 per cent of the total natural rubber exports.
"The average price of latex concentrate in August 2019 was 439.19 sen per kilogramme as compared to 476.23 sen per kilogramme in the previous month. The average price of Standard Malaysian Rubber 20 (SMR20) shrank to 542.48 sen per kilogramme against 580.82 sen per kilogramme in July 2019," said Mohd Uzir.
The department also reported that domestic consumption of natural rubber in August 2019 was 41,673 tonnes.
Rubber glove manufacturing was the main industry with 31,394 tonnes or 75.3 per cent of the total domestic consumption.