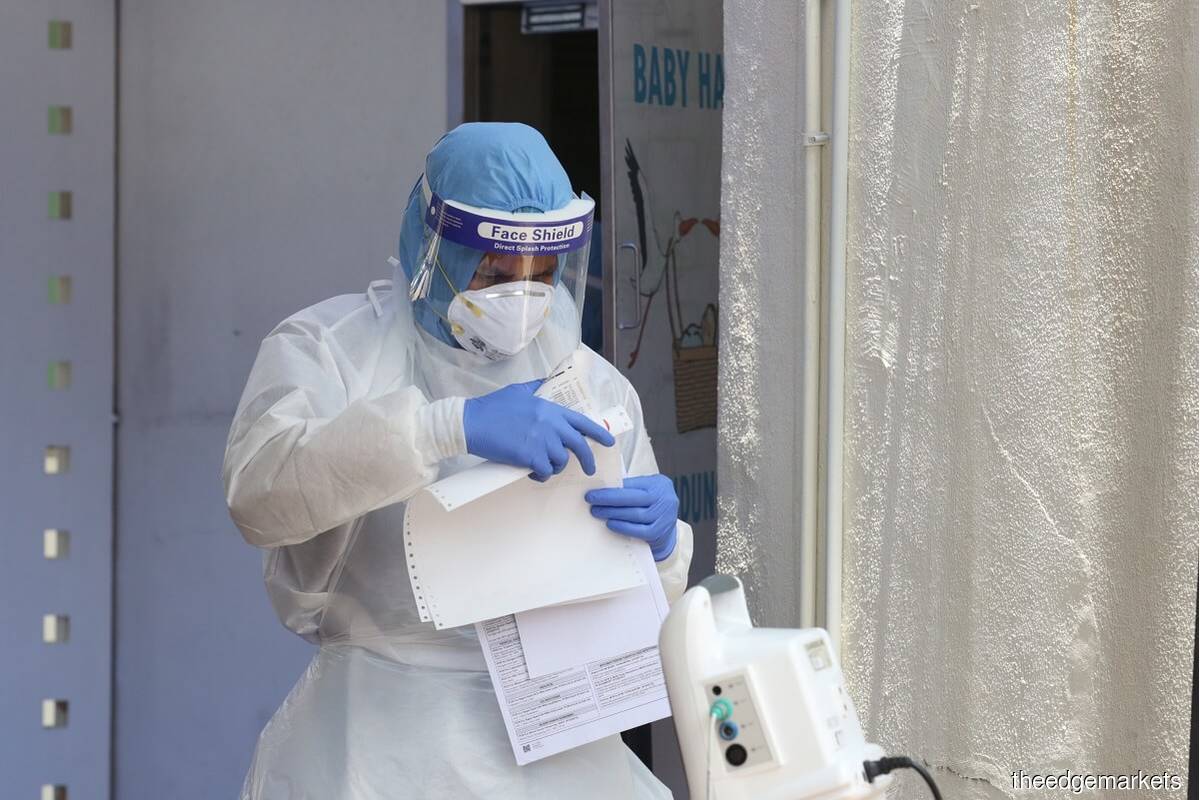 KUALA LUMPUR (Sept 29): The Ministry of Health (MoH) reported 101 new Covid-19 infections in Malaysia today, bringing the country's total confirmed infections to date to 11,135 cases, with four new clusters of infections found.
This marked the third consecutive day of three-digit jump in the daily tally. Out of the 101 new cases, 97 were locally transmitted, while four were import cases from Myanmar (two non-citizens in Sarawak), Saudi Arabia (one citizen in Sarawak) and Nigeria (one non-citizen in Selangor).
As daily recoveries came in at 50, which are lower than new infections reported, the number of active cases rose to 1,062, compared with 1,011 yesterday. Total recoveries now stand at 9,939 or 89.3% of overall cases.
Of the locally-transmitted cases, 93 involved Malaysians and 17 of those had travelled to Sabah.
Sabah continues to report the highest number of daily cases by state, with a total of 73 cases today, followed by Selangor (15 cases), Sarawak (three) and Johor (two). Meanwhile, Kuala Lumpur, Kedah, Perak, Melaka, Kelantan, Pulau Pinang, Putrajaya and Perlis each reported one case.
Two new clusters from Sabah, one each in Selangor and Johor
Meanwhile, the MoH said four new clusters were detected today, and the ministry is still investigating their source of infection.
Two of the clusters were found in Sabah, namely Jalan Bomba and Jalan Utara. One was found in Selangor and identified as Benteng PK, while one was found in Johor and named Bakawali.
 
The Jalan Bomba cluster originated from case number 11,110 — a Malaysian man who travelled back from Semporna on Sept 20. He was tested positive on Sept 28 and was admitted to the Duchess of Kent Hospital in Sandakan. Subsequent contact tracing found two other positive cases.
As for the Jalan Utara cluster, it was identified after medical officers of a training institute in Sandakan were screened and two medical officers, who had no symptoms, were found positive on Sept 28.
The Benteng PK cluster, meanwhile, was detected following the screening of illegal immigrants in Klang, Selangor, between Sept 16 and Sept 25, when eight people were found positive. A new case was added on Sept 28, which involves a police officer. A total of 148 people have now been screened under this cluster, with nine confirmed positive, while 139 turned out negative.
As for the Bakawali cluster in Johor, the index cases were a husband and wife pair who had also travelled to Semporna between Sept 13 and Sept 18. A total of 25 people have since been screened under this cluster, with four positives and 13 negatives, while eight are still awaiting their results.
"MoH would like to inform that there has been a spike in Covid-19 cases in Malaysia since Sept 7, 2020. The number of cases in Sabah and Kedah have contributed significantly to the total increase in cases," said Health Director-General Tan Sri Dr Noor Hisham Abdullah.
He also touched on the 'Hotspot Tracker' feature in the MySejahtera application and clarified that the MoH will need to undertake a detailed investigation before designating an area as a hotspot. This includes risk assessment and the rate of infection in that area.