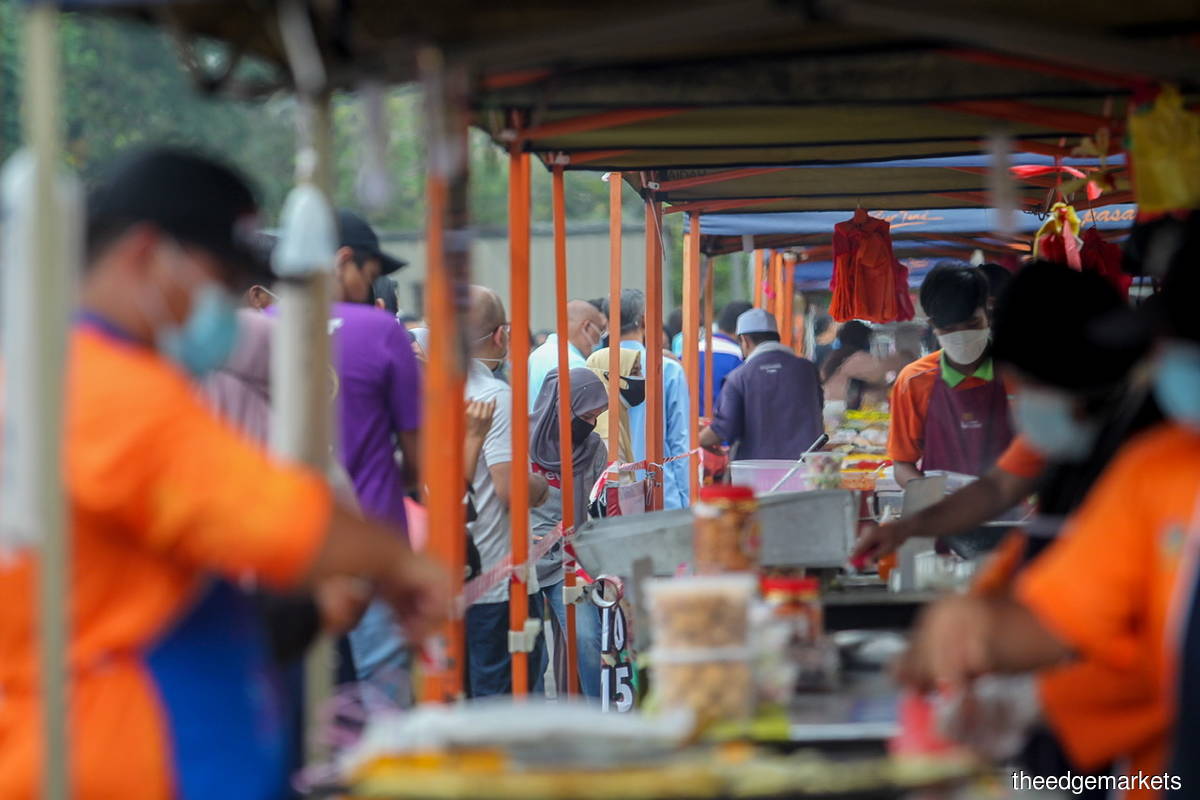 KUALA LUMPUR (Oct 20): Malaysia reported 5,516 new daily Covid-19 cases on Oct 20, down from 5,745 cases the day before, according to Health director-general Tan Sri Dr Noor Hisham Abdullah.
Wednesday is the third straight day the country's daily cases stay below the 6,000 level.
In a statement, Dr Noor Hisham disclosed that only 102 or 1.8% of the cases reported on Wednesday were in Categories 3, 4 and 5 that required hospitalisation, while the remaining 5,414 cases or 98.2% were in Categories 1 and 2.
There were currently 669 patients being treated in intensive care units, of which 97 were suspected, probable or under investigation for Covid-19.
Out of these 669, 333 needed ventilators to help them breathe, including 241 confirmed to be positive for Covid-19.
Daily recoveries continued to outpace daily infections at 9,401 on Wednesday. These brought the country's total recoveries so far to 2,297,289, or 95.43% out of the 2,407,382 cumulative coronavirus infections.
Meanwhile, the country's rate of infections currently stood at 0.88, with Putrajaya and Negeri Sembilan being the states with the highest infectivity rate of 1.03.
These were followed by Kuala Lumpur (1.01), Selangor (0.95), Melaka (0.94), Perlis (0.91), Kelantan (0.91), and Sabah (0.91).
69 deaths and 85,916 active cases on Oct 19
There were 69 Covid-19-linked fatalities reported on Tuesday (Oct 19) — including 11 brought-in-dead cases — down from 72 a day earlier. To date, the country's cumulative Covid-19 fatalities stood at 28,062.
A total of 85,916 active cases were registered on Tuesday. Of these, 66,065 people were undergoing home quarantine, 12,592 patients were being treated in Covid-19 Quarantine and Low-Risk Treatment Centres, 6,583 were hospitalised, while 676 more were being treated in intensive care units (ventilated and unventilated).
94% of adult population fully vaccinated against Covid-19 as of Oct 19
A total of 22,013,263 individuals or 94% of the adult population of the country had completed their Covid-19 vaccination as of Tuesday.
Follow our Covid-19 vaccination tracker to see where we are in the race to herd immunity.
According to the Ministry of Health's data on the CovidNow portal, they were among 22,764,203 individuals or 97.2% of the adult population who had received at least one dose of the vaccine.
As of Tuesday, 2,491,822 individuals or 79.1% of adolescents aged 12 to 17 years had received at least one dose of the vaccine, including 1,039,689 individuals or 33% of the age group that had completed their vaccination