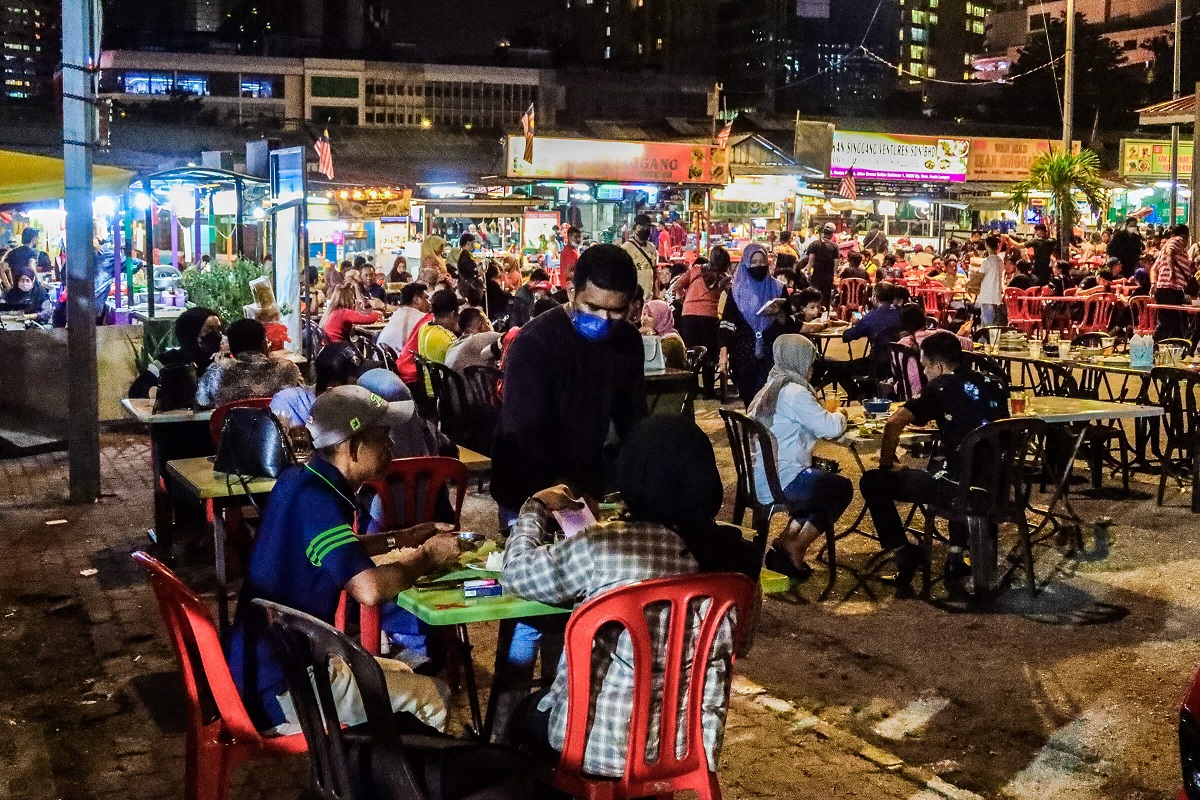 KUALA LUMPUR (Oct 25): Malaysia's daily new Covid-19 cases continued falling for the third consecutive day, with 4,782 infections reported on Monday (Oct 25).
This is the lowest daily figure since June 22, when 4,743 cases were recorded.
According to Health director-general Tan Sri Dr Noor Hisham Abdullah, the country's cumulative confirmed infections stood at 2.436 million.
In a statement, Dr Noor Hisham said that only 96 or 2% of the cases reported on Monday were in Categories 3, 4 and 5 which required hospitalisation while the remaining 98% (4,686 cases) were in Categories 1 and 2.
There were 607 patients being treated in intensive care units, of whom 93 were suspected, probable or under investigation for Covid-19.
A total of 300 patients needed ventilators, including 217 confirmed to be positive for Covid-19.
On recoveries, 7,414 patients recovered from the disease, raising total recoveries nationwide so far to 2.334 million.
In terms of clusters, six new clusters were reported as of noon on Monday comprising three workplace clusters, two education clusters and one community cluster.
The six clusters were identified in Johor, Kelantan, Kedah and Selangor.
Malaysia's rate of infection currently stands at 0.88, with Kuala Lumpur and Negeri Sembilan having the highest infectivity rates, which stand at 1.00.
These are followed by Putrajaya (0.97), Melaka (0.97) and Selangor (0.95).
81.1% of adolescents fully vaccinated as at Oct 24
A total of 22.143 million individuals or 94.6% of the adult population of the country had completed their Covid-19 vaccination as of Sunday (Oct 24).
Follow our Covid-19 vaccination tracker to see where we are in the race to herd immunity.
Based on the Health Ministry's data on the COVIDNOW portal, they were among 97.5% of the adult population or 22.813 million recipients who had received at least one shot of the vaccine.
As of Sunday, 2.552 million people or 81.1% of adolescents aged 12 to 17 years nationwide had received at least one jab of the vaccine, including 1.622 million individuals or 51.6% of adolescents that had completed their vaccination.
Meanwhile, a total of 8,438 booster doses were administered, bringing the cumulative total number of booster shots given to 101,590.
Lam Jian Wyn & Kathy Fong