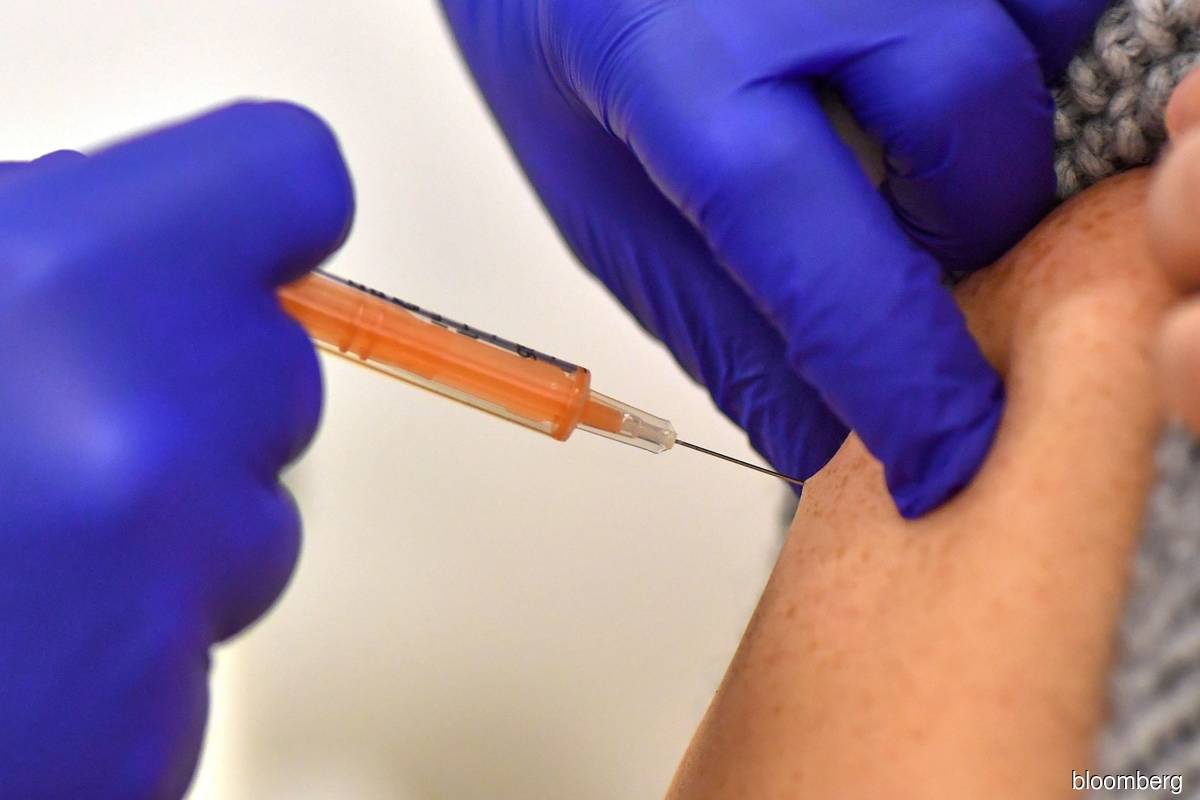 PUTRAJAYA (March 22): Malaysia will no longer adopt the previous 'one dose, one dose reserve' policy, to speed up the vaccination process under the National Covid-19 Immunisation Programme, said National Covid-19  Immunisation Programme Coordinating Minister Khairy Jamaluddin.
He said existing vaccine doses would be fully used as the government was satisfied with the delivery schedule of the Pfizer-BioNTech Covid-19  vaccine by the manufacturer that would enable Phase 1 of the immunisation exercise to be completed ahead of schedule.
"As of this week, we have lifted the policy of 'one dose, one reserve" and we roll the doses, and don't have to wait for new delivery in order to release the doses.
"With that, we are able to finish Phase 1 earlier and can start Phase 2 earlier as well. The vaccination rate at present can go as high as 20,000 a day, based on delivery of the vaccine," he said at a press conference on the development of the National Covid-19 Immunisation Programme, here today with Health Minister Datuk Seri Dr Adham Baba.
Khairy said he would hold a meeting with Dr Adham to determine the date for Phase 2 of the immunisation programme, which would then be announced next week.
Khairy said so far, a total of 847,630 doses of the Pfizer-BioNTech and Sinovac Covid-19 vaccines had been shipped to Malaysia.
He also said 428,710 individuals had been inoculated under Phase 1 of the national immunisation exercise.
The National Covid-19 Immunisation Programme was launched on Feb 24 by Prime Minister Tan Sri Muhyiddin Yassin, who received the first shot of the Covid-19 vaccine.
Phase 1 from February to April is dedicated to front line workers involving 500,000 people, while Phase 2 from April to August will involve senior citizens aged 65 and above, high-risk groups as well as Persons with Disabilities involving 9.4 million people.
Citizens and non-citizens aged 18 and above will receive the vaccine in Phase 3, expected to start in May until February next year, which will involve 13.7 million people.
On the report by Indonesian media that claimed the AstraZeneca vaccine was 'haram' (unlawful in Islam), Khairy said they would study the contents of the vaccine and announce the government's stand on the matter soon.
Indonesia Ulema Council on its website on Friday (March 19) asserted that the vaccine is 'haram', as it contains pork-derived ingredients.
Meanwhile, Dr Adham said Malaysia had so far finalised the procurement of 60% of the Covid-19 vaccines for national use, namely the Pfizer-BioNTech and Sinovac vaccines.
Malaysia had previously bought 12.8 million doses of Pfizer-BioNTech vaccine and added another seven million doses to cover 50% of the country's population, he said, adding that the Ministry of Health had also agreed to purchase 12 million doses of the fill and finish Sinovac vaccine from Pharmaniaga LifeScience Sdn Bhd, apart from 200,000 doses of the final product from Beijing.
On another note, Dr Adham said Malaysia had detected 13,185 sporadic Covid-19 cases in the last two weeks, which made up about 66% of the total cases during the period, while 6,751 cases came from Covid-19 clusters which had been identified.
Read also:
Malaysia sets up compensation fund for Covid-19 vaccination 
Teams in rural areas conducting manual registration for Covid-19 vaccination, says Khairy 
Briefing helps MPs explain immunisation programme to constituents