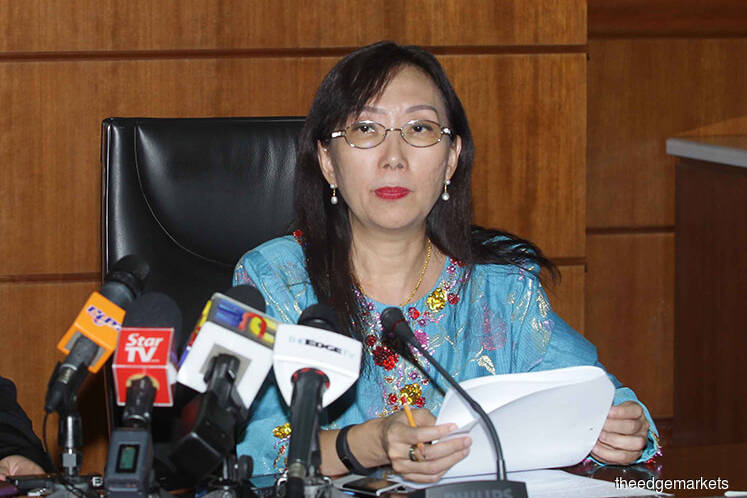 PUTRAJAYA (Jan 28): Malaysia will spearhead the sixth ministerial meeting of Council of Palm Oil Producing Countries (CPOPC) in Jakarta at the end of next month (Feb 28), where acceptance and market accessibility of the palm oil industry will be the focal point of its discussion.
Speaking at a press conference here today, Minister of Primary Industries Teresa Kok said Malaysia, as chairman of CPOPC this year, will discuss with its members more specifically on trade policy issues affecting palm oil producing countries, sustainable production of palm oil, as well as activities towards strengthening cooperation in the industry, including the development of smallholders in member countries.
"Through the efforts of CPOPC, we have successfully managed to defer the elevation of the Asean-European Union (EU) dialogue strategic partnership, which was originally scheduled on Jan 21.
"My main aim [moving forward this year] would be to ensure that CPOPC plays a pivotal role as the platform for palm oil producing countries to strengthen its collaboration and counter any discriminatory actions on the golden crop," Kok said in reference to the EU's move to cap palm oil use.
Also present at the press conference was CPOPC adviser to the ministry Tan Sri Yusof Basiron — former chief executive officer of Malaysian Palm Oil Council — who stressed the importance of safeguarding interests of not just the palm oil industry for member countries, but more so for smallholders who make up about 40% of the global palm oil supply chain.
"Having this Council will give this palm oil industry a greater voice to represent its interests, especially in the international trade arena where market access for palm oil export is so critical. We need the market access.
"We need to also protect the interests of the smallholders who form up to about 40% of the palm oil production. They have to be safeguarded in terms of price to make sure that they are remuneratively rewarded for their effort in producing and exporting palm oil to help feed the world, so to speak," he highlighted.
Colombia will join the CPOPC, an intergovernmental palm oil council established by Indonesia and Malaysia in November 2015, this year.
The benchmark palm oil contract for April delivery is up RM29 to RM2,323 a tonne, at the time of writing.