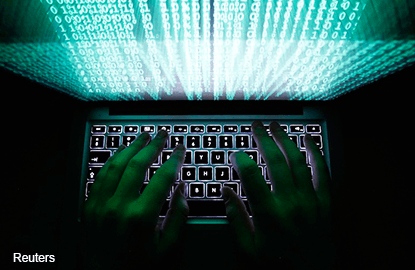 KUALA LUMPUR (April 8): The Malaysian information technology (IT) sector is expected to see a 7.8% rise in spending to RM68.9 billion in 2016 from RM64 billion in 2015, says Gartner Inc.
Total spending is forecast to rise further to RM74.2 billion in 2017, the global IT research firm said in a statement.
It said a large portion of the expenditure would be used for communication services at RM37.8 billion (2015: RM35.39 billion), followed by devices at RM12.46 billion (2015: RM11.34 billion), and IT services at RM12.14 billion (2015: RM11.1 billion).
Lesser expenditure involve software — RM4.5 billion (2015: RM4.1 billion) and data centre systems — RM1.9 billion (2015: RM2.02 billion).
For 2017, Gartner projected spending for communications to climb to RM41 billion, IT services to RM13.26 billion and devices to RM12.9 billion.
Meanwhile, the company said the increase forecast for Malaysia is not in tandem with the global IT spending that is projected to drop by 0.5% to US$3.49 trillion in 2016 from 2015 due to currency fluctuations.
Gartner said the decline in worldwide expenditure is from the 0.5% growth forecast in the fourth quarter of 2015.
"There is an undercurrent of economic uncertainty that is driving organisations to tighten their belts, and IT spending is one of the casualties. At the same time, the need to invest in IT to support digital business is more urgent than ever.
"Business leaders know that they need to become digital businesses or face irrelevance in a digital world. To make that happen, leaders are engaging in tough cost optimisation efforts in some areas to fund digital business in others," said Gartner research vice president John-David Lovelock.
He cited savings from legacy system optimisation and enhancements as an example where it has been redirected to fund digital initiatives as it was about doing "more with the same funds".
Typically, less than 10% of organisations are in cost optimisation or cost cutting mode, but the need to spend on digital business initiatives when revenue growth does not support runaway IT budgets forces organisations to optimise as a first step, he said.
"Business processes, as well as IT, are undergoing optimisation — digital business requires both. However, many chief information officers are reluctant to raise this possibility, given the cultural and political barriers to optimising business costs," Lovelock added.