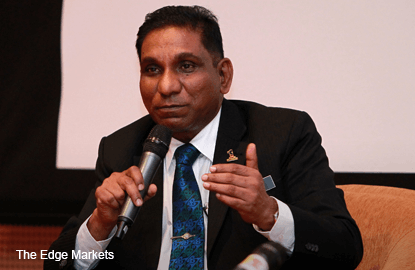 KUALA LUMPUR (April 21): The Government of Malaysia (GOM) issued US$1.5 billion (about RM5.84 billion) worth of Islamic bonds or sukuk. The proceeds will be used to redeem the Government's existing sukuk.
In a statement today, the Finance Ministry said the US$1.5 billion sukuk comprised US$1 billion 3.179% trust certificates due 2026 and another similar US$500 million 4.080% scheme due 2046.
"The deal was oversubscribed by 4.2 times, attracting an aggregate interest of over US$6.3 billion from a combined investor base of over 195 accounts. 
"Proceeds from this offering will be used by the GOM for Shariah- compliant general purposes, specifically for the redemption of Wakala Global Sukuk Berhad's US$1.2 billion trust certificates due in July 2016 as well as to finance development expenditures," the Finance Ministry said.
According to the Finance Ministry, underlying assets for the US$1.5 billion sukuk comprises non-physical assets like vouchers representing entitlement to a specified number of travel units and Syariah-compliant shares.
Finance Ministry Treasury Secretary General Tan Sri Dr Mohd Irwan Serigar Abdullah said in the statement that investors' respond to the sukuk indicated their confidence in the Malaysian economy and fiscal management.
"The investors appreciate that notwithstanding the challenging external factors, Malaysia remains among the faster-growing economies in the region, and continues to successfully pursue fiscal consolidation while maintaining monetary and financial stability," Mohd Irwan said.
CIMB Group Holdings Bhd, Malayan Banking Bhd, HSBC and J.P. Morgan were the joint bookrunners and lead managers for the exercise.