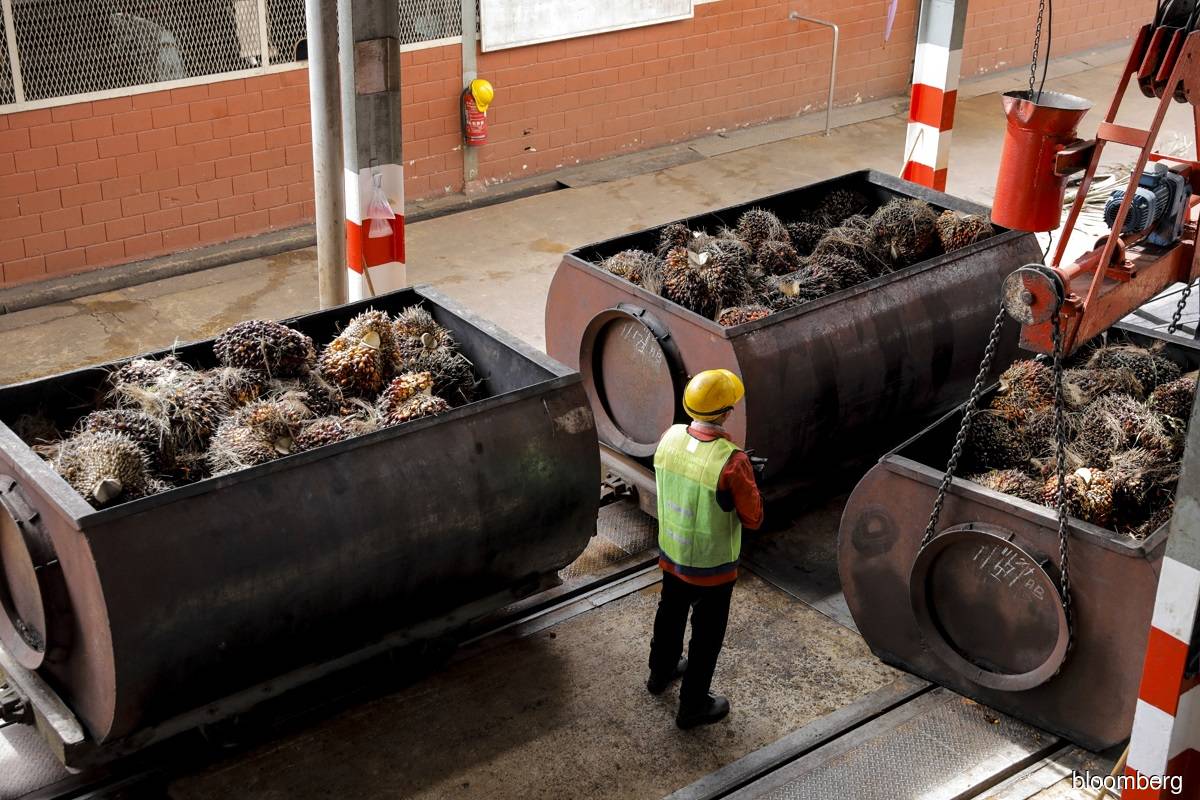 KUALA LUMPUR (March 28): Malaysia and Indonesia will be the focus of international oils and fats trade this year, supported by the projection of a 4% world economic growth and higher demand for vegetable oils, said the Malaysian Palm Oil Council (MPOC).
Chief executive officer Wan Aishah Wan Hamid said demand for vegetable oils is growing in tandem with the economic recovery but supply disruption had caused vegetable oil prices to record high levels, especially over the past few months.
"Palm oil prices skyrocketed in February 2022 and established new record highs, supported by current low stocks and lower production in the two major palm oil-producing countries, Indonesia and Malaysia," she said in her presentation during the Palm Oil Internet Seminar (Pointers) on Monday (March 28).
Themed "Assessing 2022: Managing Opportunities and Risks", the seminar features six presentations covering topics such as supply and demand of oils and fats, prices and the market outlook, opportunities for palm oil in Central Asia and the Middle East and North Africa markets, among others.
The seminar runs from March 28 until April 1.
Wan Aishah noted that Indonesia and Malaysia contribute up to 85% of global palm oil production.
Among other vegetable oils globally, 30% of oils and fats production comes from Indonesia and Malaysia as well.
She said the MPOC forecast Malaysia's crude palm oil (CPO) production to be at 18.9 million tonnes this year, up from 18.1 million tonnes last year.
Meanwhile, Indonesia's CPO production is poised to derive at 47.1 million tonnes from last year's 45.2 million tonnes.
On price forecasts over the medium term, she said the Russia-Ukraine conflict remains the single biggest factor in price direction.
CPO prices will likely remain between RM5,700 and RM6,300 per tonne until May this year if the conflict drags on, she said.
As for the long-term price outlook, Wan Aishah said lower-than-expected supplies, higher demand, volatility in Brent crude oil prices and geopolitical tensions remain key factors in determining price direction.
"It is forecast that there will be a price correction for all vegetable oils but only in the third quarter of 2022, but palm oil will likely be traded at the RM4,500 to RM5,500 per tonne level," she shared.
Palm oil prices have been steadily rising since the third quarter of 2021 due to lower-than-expected production in both Malaysia and Indonesia.
The conflict between Russia and Ukraine has resulted in a demand surge for palm oil as it is the most abundantly available.
As a result, palm oil prices increased by 21% to US$1,990 (about RM8,384.86) per tonne on March 2, 2022 from the US$1,640 per tonne level registered on Feb 25, 2022.
Palm oil, which is usually traded at a discount to soybean oil, has seen the price gap narrowing and eventually trading at a premium to soybean oil from Feb 28 until March 7, 2022.
Sunflower oil prices increased abruptly to US$3,000 per tonne from March 8 until March 10, 2022.
As for export destinations for palm oil for January to February 2022, exports to India rose 32.56% to 409,465 tonnes, exports to China slipped 17.43% to 163,148 tonnes, and exports to Turkey jumped 125.96% to 160,104 tonnes.
Meanwhile, exports to the Netherlands eased 4.7% to 120,619 tonnes and for Kenya (the fifth top highest export destination of Malaysian palm oil) it soared 132.45% to 112,902 tonnes.
Exports of Malaysian palm oil to 10 countries for the first two months of 2022 improved to 2.26 million tonnes from 1.85 million tonnes in 2021, up by 22.16%.