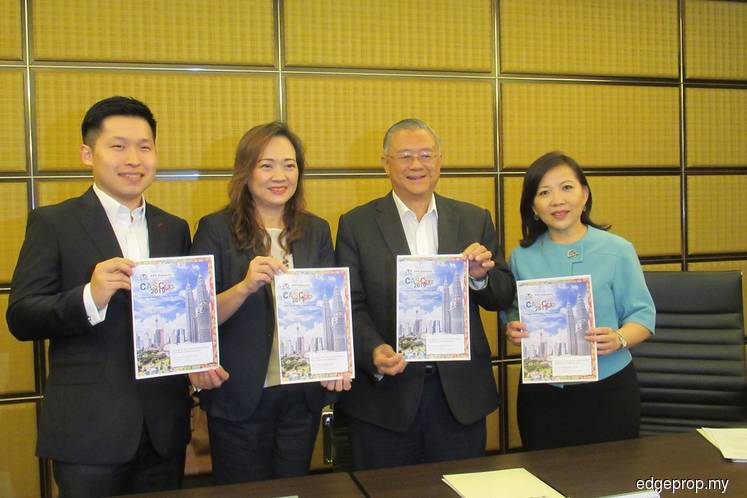 KUALA LUMPUR (May 16): The city will host the Council of Asian Shopping Centres (CASC) Conference 2019 at the JW Marriott Hotel from Sept 10 to 12.
Themed 'The Now and The Future – The Mall Story', the conference which is organised by the Malaysian Shopping Malls Association (PPK Malaysia) aims to facilitate the exploration of retail opportunities and regional cooperation; exchange of insights and expertise; setting new retail trends as well as enhancing cross border networking among malls in the Asian region.
On the back of a challenging global economic slowdown, this year's conference will focus on digitalisation technology, the future of Asian mall retail designs and iconic mall developments alongside regional developments in Malaysia, China, Hong Kong, Taiwan, Indonesia and Japan.
"With these shifting trends, it is important that mall operators and retailers alike re-think retail trends and formats to bring the industry forward to another level.
Hence, PPK Malaysia is hosting the regional Council of Asian Shopping Centers (CASC) Conference 2019 for the shopping mall industry to understand the dynamics of new retail and how to future-proof the industry," said PPK Malaysia president Tan Sri Teo Chiang Kok in a statement today.
Speakers who are expected at the event include Robert Stockdill, Author, Inside Retailing; Liew Mun Leong, Chairman, Changi Airport Group (operator of The Jewel, Singapore Airport); Caroline Murphy, Sr Executive Vice President, Siam Piwat (operator of ICONSIAM, Bangkok); and Toshihiko Takano, Director of GINZA SIX Retail Management (operator of Ginza Six, Tokyo).
The CASC Conference is an annual regional event involving mall industry experts from member countries such as Malaysia, Indonesia, Hong Kong, China, Taiwan and Japan.