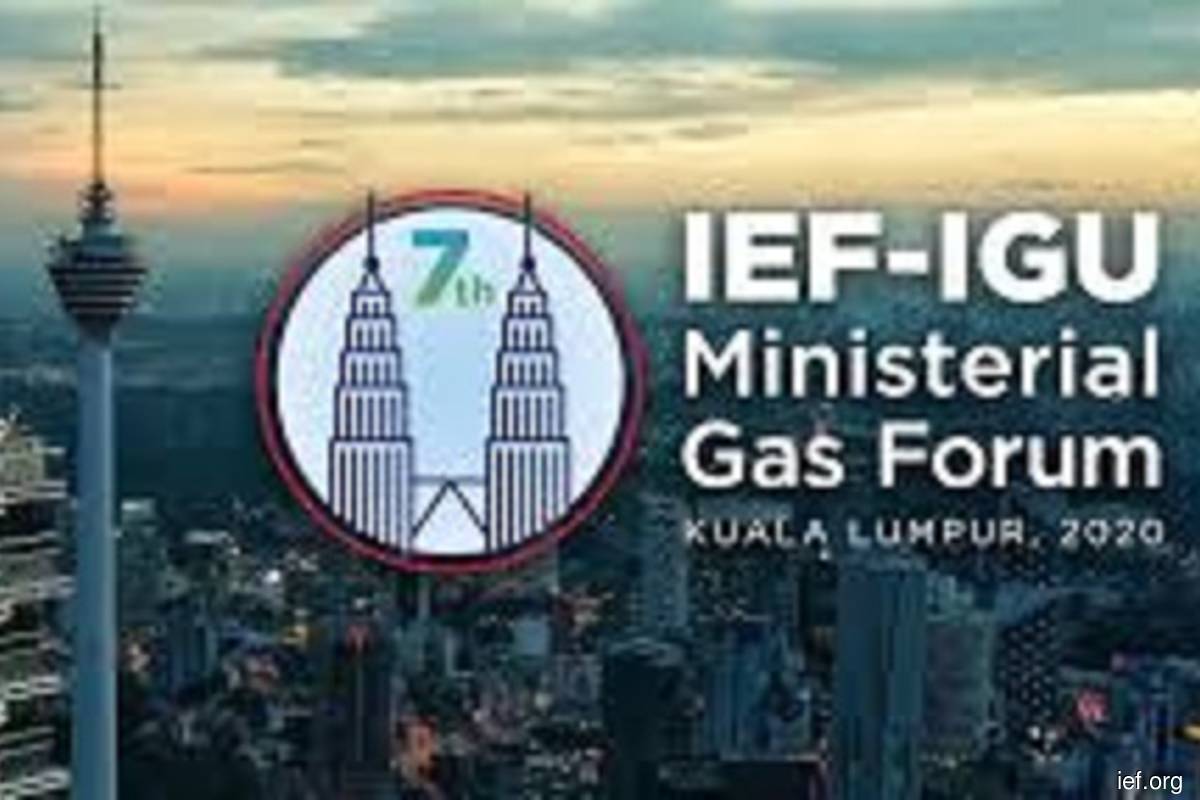 KUALA LUMPUR (Dec 1): Malaysia is hosting the 7th International Energy Forum (IEF)-International Gas Union (IGU) Ministerial Gas Forum on Dec 3 with the theme "Towards Recovery and Shared Prosperity: Natural Gas Opportunities for a Sustainable World".
The government will be represented by the Economic Planning Unit (EPU) in the Prime Minister's Department.
The biennial event is jointly-organised by IEF and IGU and would be held virtually for the first time. 
In a statement today, EPU said Prime Minister Tan Sri Muhyiddin Yassin will inaugurate the roundtable.
Minister in the Prime Minister's Department (Economy) Datuk Seri Mustapa Mohamed will jointly moderate the ministerial forum with IGU president Prof Joe Kang and IEF secretary-general Joseph McMonigle.
"The forum will focus on inclusive dialogue highlighting the role of natural gas to strengthen energy security and facilitating the orderly energy transition in an increasingly carbon-constrained world.
"The two separate plenary sessions have been timed in such a way to encourage greater participation from 38 countries including Asia, North America, South America, Europe, the Middle East and Africa," EPU said.
Meanwhile, Mustapa said the forum would be addressing the gas industry's pressing issues amidst the current global pandemic and discuss mutually-beneficial solutions.
Malaysia, he noted, is in the midst of rapid economic growth and gas is expected to play an important role in the economy in the coming years.
He said Malaysia as the world's fifth largest exporter of liquefied natural gas and a key gas player in the region, is well positioned to play an active role in global gas advocacy and participate in charting its future direction.
"The strategic discussion that will take place during the forum is also aimed at promoting greater engagement among the government and industry players to shape the future of natural gas. 
"As the environment surrounding the natural gas industry is becoming more challenging, I look forward to a vibrant dialogue session among policymakers and global natural gas players in developing ideas for both short term economic recovery and long term energy transition," he added.