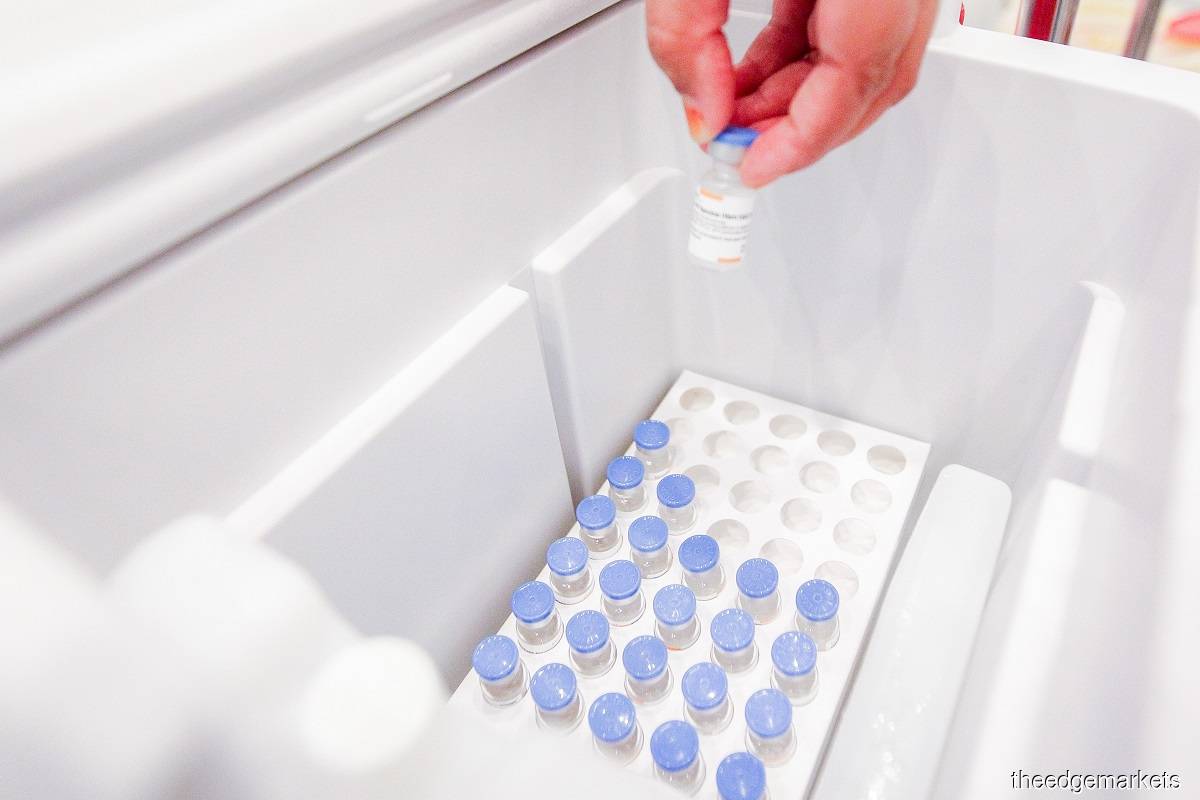 KUALA LUMPUR (June 21): Malaysia has received a cumulative total of 8.59 million vaccine doses from Pfizer, Sinovac, and AstraZeneca thus far.
In a tweet today, the Ministry of Health (MOH) said the country has received 4.08 million doses of Pfizer vaccine, 3.69 million doses of Sinovac and 828,000 doses of AstraZeneca.
The ministry added that the country is expected to receive the first delivery of the CanSino vaccine in July.
Under the National Immunisation Programme, the country has thus far deployed shots manufactured by Pfizer, Sinovac and AstraZeneca.
Last week, the Drug Control Authority announced that it was giving conditional approval for the use of CanSino and Johnson and Johnson Covid-19 vaccines, which both require only one dose to be effective.
Earlier this month, Duopharma Biotech Bhd concluded the deal with the government to supply 6.4 million doses of the Russian-developed "Sputnik V" Covid-19 vaccine.
Excluding the delivery of Sputnik V vaccine, which has yet to receive approval here, Malaysia has ordered 73.5 million doses. This means the 8.59 million doses delivered account for 11.69% of the country's cumulative vaccine order.
As of yesterday, 5.815 million Covid-19 vaccine doses had been administered so far, with 1.61 million people fully vaccinated.