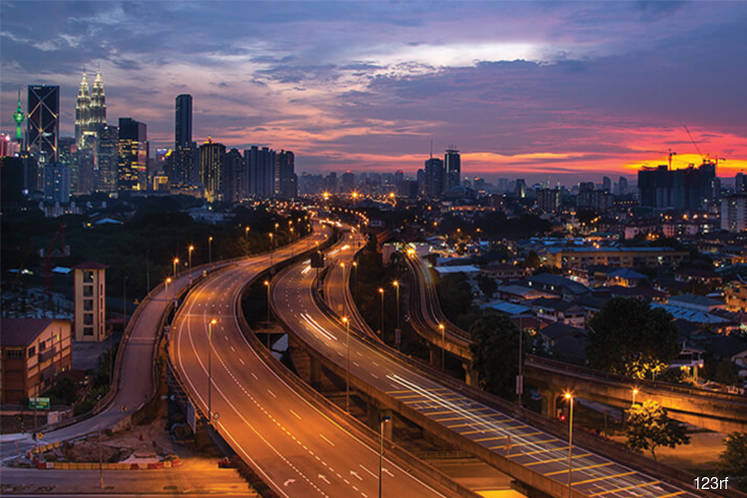 KUALA LUMPUR (Dec 14): Malaysia has sufficient funds to support entrepreneurship as well as research and development (R&D) initiatives in the country, says Entrepreneur Development Minister Datuk Seri Mohd Redzuan Md Yusof.
"There is enough money for aspiring entrepreneurs to utilise (in order) for them to contribute towards the economic growth of the country," he said at the launch of the World Bank's global report on high growth firms today.
Mohd Redzuan added that his ministry would be working with the World Bank in order to analyse data on the performance of Malaysia's high-growth firms.
Specifically, it intends to learn which domestic sectors are most supportive of high-growth firms, whether or not these firms are truly productive and how the government can facilitate this growth.
"We don't (have to) invest, but we create an environment conducive enough for them to invest," Mohd Redzuan said in his speech.
Speaking on the sidelines of the launch later, he explained that the government's allocation of funds is merely a catalyst for firms to grow.
"By putting in the (financial) catalyst, we can stimulate a lot of growth in the private sector.
This is particularly true of the third national car project, which has drawn criticism from various parties as a potential drain on government funds, he said.
"I must say we have seen a lot of interest from the private sector, not just locally but also international firms," he added.
The World Bank's report dispelled several misconceptions about high-growth firms, including the belief that such firms are more productive technology-based startups.
"What we have found is that innovation is more likely related to high growth," said Arti Grover, senior economist at the World Bank and co-author of the report.
In addition to that, data from upper middle income countries such as Malaysia showed that access to financing could be a key driver of higher growth.
Grover recommended that Malaysian policy makers focus on investments in skills, saying that "it is not always grants that work" and that other forms of financing should be considered.