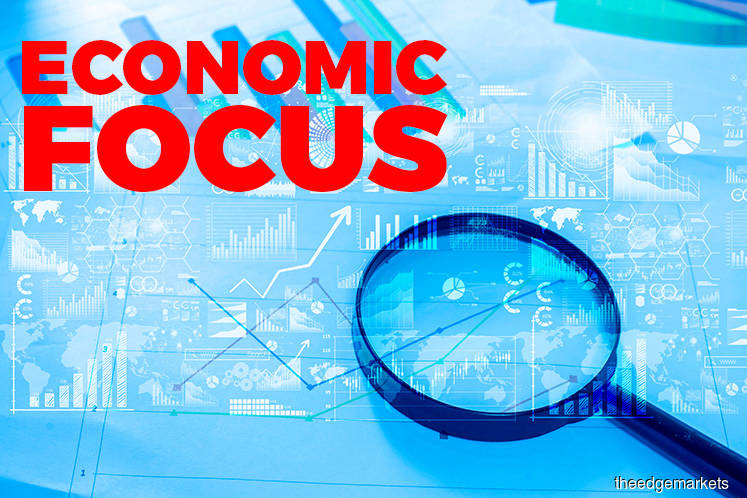 KUALA LUMPUR (Jan 9): Malaysia's real gross domestic product (GDP) growth has been estimated to slow to 4.7% in 2018 from 5.9% in 2017 by the World Bank and forecast to dip further to 4.6% in 2020.
In its January 2019 Global Economic Prospects report released yesterday, the World Bank said in Malaysia, lower public investment is weighing on growth, reflecting the completion of several infrastructure projects and a more prudent approach toward new ones.
The bank said that in contrast to the regional trend, import growth in Malaysia has been weak, reflecting weak demand for capital goods imports combined with lower imports of intermediate goods.
The report added that Malaysia had pockets of vulnerabilities, including elevated levels of public and private debt, external debt, foreign participation in local-currency sovereign bond markets.
It said the cost of rising import tariffs may be magnified by Malaysia's participation in complex global value chains.
The report also pointed out that Malaysia is among the countries with the highest educational attainment and the lowest share of informal employment (25%).
Meanwhile, global economic growth is projected to soften from a downwardly revised 3% in 2018 to 2.9% in 2019 amid rising downside risks to the outlook.
Growth among advanced economies is forecast to drop to 2% this year.
Slowing external demand, rising borrowing costs, and persistent policy uncertainties are expected to weigh on the outlook for emerging market and developing economies, said the report.
World Bank Chief Executive Officer Kristalina Georgieva said at the beginning of 2018 the global economy was firing on all cylinders, but it lost speed during the year and the ride could get even bumpier in the year ahead.
"As economic and financial headwinds intensify for emerging and developing countries, the world's progress in reducing extreme poverty could be jeopardized. To keep the momentum, countries need to invest in people, foster inclusive growth, and build resilient societies," she said.