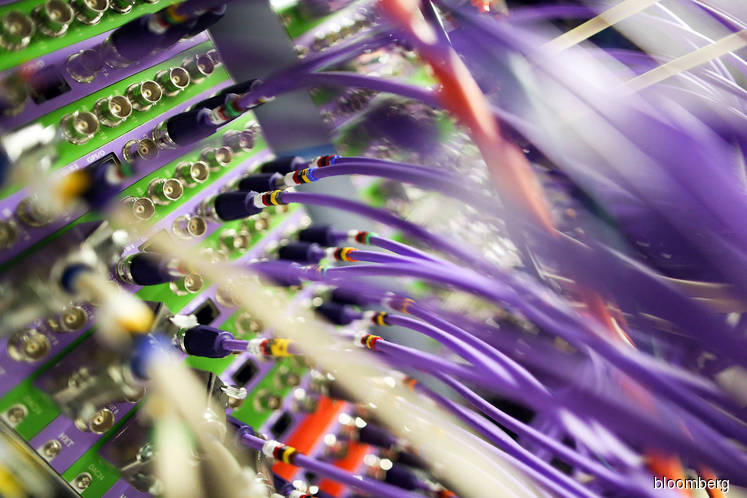 KUALA LUMPUR (Oct 2): Malaysia's International Trade and Industry Ministry (MITI) said continuous investment and robust development in digital technology will spur employment growth in the country's digital economy.
MITI Secretary-General Datuk J. Jayasiri said the government is targeting to grow the country's digital economy employment to surpass global average by 2025. Jayasiri did not mention any specific figures.
"In the era of disruption, the government, along with all stakeholders, need to work together to design strategies and promote comprehensive efforts to facilitate the transition for our economies, and especially in human capital," Jayasiri told reporters at the Asia Pacific Digital Technology Symposium 2017 here today.  
Jayasiri had earlier launched the symposium on behalf of International Trade and Industry Minister Datuk Seri Mustapa Mohamed. 
Jayasiri said data from Malaysia Digital Economy Corp Sdn Bhd showed the nation's digital economy employment had grown 5% to 167,044 jobs in 2016, from a year earlier.
He said digital economy currently contributes around 17% to Malaysia's gross domestic product. The figure is expected to surpass 20% by 2020, according to him.
Jayasiri said the services and manufacturing sectors continue to be crucial to the nation's future growth. He said the country allocated more than RM1 billion to spur development within this sectors, through digital economy initiatives.