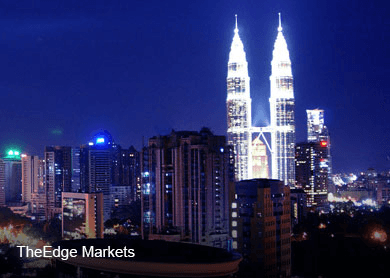 KUALA LUMPUR: Malaysia has tumbled two places to 14th in a global ranking of economic competitiveness by the IMD World Competitiveness Centre.
The 2015 IMD World Competitiveness Yearbook ranking put Malaysia behind Hong Kong (2), Singapore (3), Taiwan (11) and ahead of South Korea (25), China (22), Japan (27), Thailand (30), the Philippines (41) and Indonesia (42).
According to a statement by IMD, Malaysia's decline in the ranking was in line with other Asian countries.
"Countries such as Japan (21st to 27th), Thailand (29th to 30th) and Indonesia (37th to 42nd) had all dropped a few spots in their competiveness ranking as most Asian economies have of late seen a decline in their domestic economies.
"The US remained at the top of the ranking as a result of its strong business efficiency and financial sector, its innovation drive and the effectiveness of its infrastructure," said IMD.
"Hong Kong and Singapore moved up, overtaking Switzerland, which dropped to fourth place. Canada (5), Norway (7), Denmark (8), Sweden (9) and Germany (10) remained in the top 10. Luxembourg moved to the top [six] from 11th place in 2014," it added.
IMD said the Malaysian economy needs to strengthen itself by venturing into more value-added activities and empowering productivity growth, as well as leveraging regional development and connectivity for higher growth and competitiveness.
"[It also needs to] intensify regulatory review initiatives to modernise the business environment, strengthen technological capabilities to enhance value creation and enhance people-based economy by focusing on human capital expertise," it added.
As part of its ranking of 61 economies for 2015, the IMD looked at several aspects of each country as a place to conduct business.
The overall performance of the Malaysian economy in 2015, according to IMD's report, had declined ,for instance, in terms of foreign currency reserves, diversification and resilience of the economy, public finances, subsidies and exchange rate stability.
The country recorded improvements in 2015, in terms of overall productivity, labour productivity, real gross domestic product growth, direct investment flows abroad and current account balance.
Nine countries out of the top 10 countries in the competitiveness ranking have a common factor which is business efficiency, which focuses on the extent to which the national environment encourages enterprises to perform in an innovative, profitable and responsible manner.
"Simply put, business efficiency requires greater productivity, and the competitiveness of countries is greatly linked to the ability of enterprises to remain profitable over time ... increasing productivity remains a fundamental challenge for all countries," said IMD director Professor Arturo Bris.
---
The Edge Research's fundamental score reflects a company's profitability and balance sheet strength, calculated based on historical numbers. The valuation score determines if a stock is attractively valued or not, also based on historical numbers. A score of 3 suggests strong fundamentals and attractive valuations. Go to www.theedgemarkets.com for more details on a company's financial dashboard.
This article first appeared in The Edge Financial Daily, on May 28, 2015.