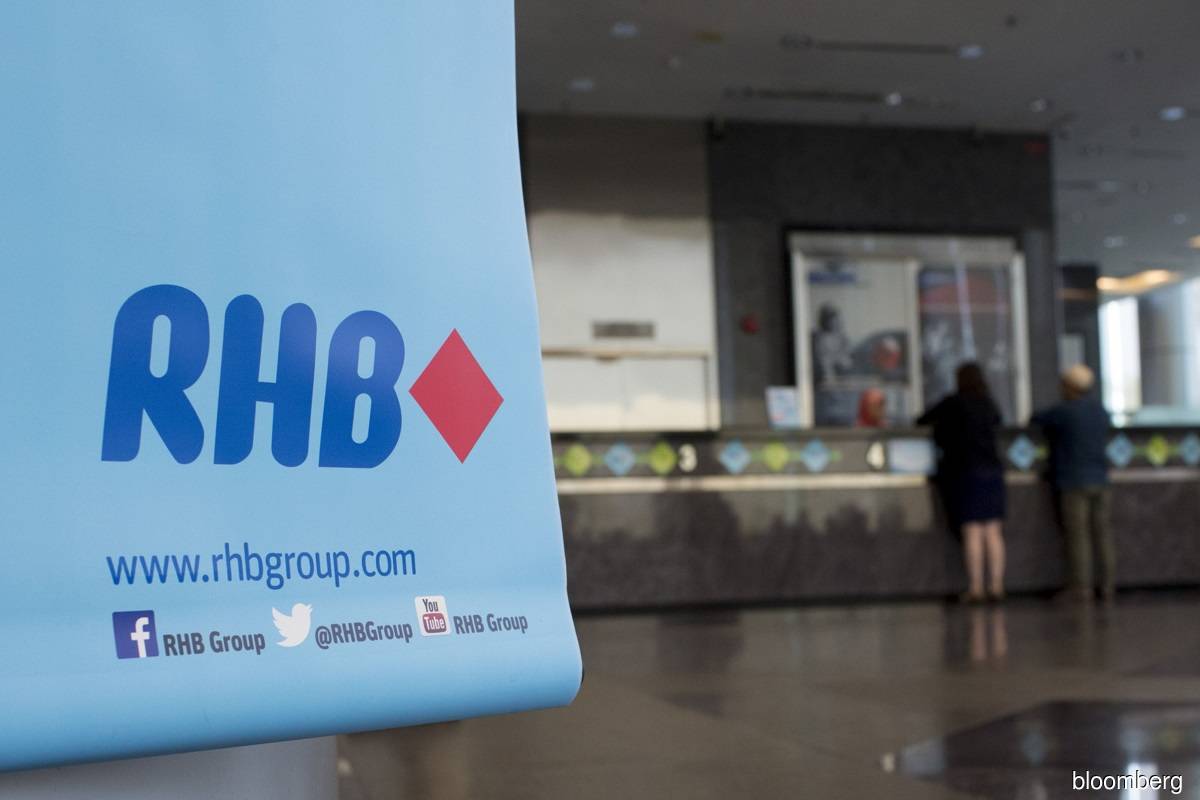 KUALA LUMPUR (Oct 25): As rumours swirled of a Malaysian government plan to declare a state of emergency that could result in the suspension of Parliament and need for election, RHB Investment Bank Bhd said a knee-jerk sell-off in the Malaysian stock market should be construed as an opportunity to accumulate as long as economic activities can continue and health authorities maintain their vigilance to manage the Covid-19 pandemic.
In a note yesterday, RHB analyst Alexander Chia wrote that pending further developments following such rumours, RHB reiterated its view for investors to continue maintaining a balanced portfolio comprising trading, defensive, yield, and cyclical components.
"We have 'overweight' sector calls on rubber products, gaming, REITs, property, construction, and basic materials.
"While comments in the media question if an emergency declaration could be a disproportionate response to the pandemic, we believe captive local investors will understand the need to avoid the failure of Budget 2021 and side-step the conduct of an election during this time.
"Foreign equity investors, however, will remain unimpressed by these developments. We note that, since 2018, foreign portfolio investors have been net sellers to the tune of >RM45 billion," Chia said.
RHB's note was in response to news that Prime Minister Tan Sri Muhyiddin Yassin forwarded a special Cabinet meeting proposal to Yang di-Pertuan Agong Al-Sultan Abdullah Ri'ayatuddin Al-Mustafa Billah Shah during a royal audience at Istana Abdul Aziz in Kuantan, Pahang, last Friday.
Istana Negara said in a statement yesterday Muhyiddin had requested the royal audience following a special Cabinet meeting chaired by the prime minister in Putrajaya yesterday morning.
Istana Negara said the royal audience lasted for about one-and-a-half hours, during which the King received the special Cabinet meeting proposal for his consideration.
News reports, quoting Istana Negara's statement, said the King and the Conference of Rulers will discuss the proposal.  
Today, it was reported that reporters from the local and international media have begun gathering since 11 am at the main entrance of Istana Negara where the Malay Rulers are scheduled to attend a special meeting scheduled at 2.30pm today to discuss the proposal forwarded by Muhyiddin.
Pending the outcome from the King's meeting with the Malay Rulers, anticipation of a knee-jerk sell-off in the Malaysian stock market appears reasonable after the FBM KLCI dropped sharply during the final hour of trading last Friday ahead of Muhyiddin's scheduled 5pm meeting with the King at Istana Abdul Aziz on that day and as markets took cues from the economic impact of the resurgence in the number of Covid-19 cases globally.
The KLCI closed down 4.16 points or 0.28% at 1,494.64 after paring losses at 5pm from a sharp 7.78-point drop at 1,491.02 at 4.37pm.
Today, Reuters quoted Affin Hwang Capital Asset Management as sayng in a research note that "a state of emergency may provide some form of stability in the short term, especially concerning policy implementation".
"Though if left unchecked and prolonged, it is harmful to the country's democratic process and governance," Affin Hwang said.
Quoting Affin Hwang, Reuters reported that that equity and bond markets could see a knee-jerk sell-off if an emergency is imposed in Malaysia.