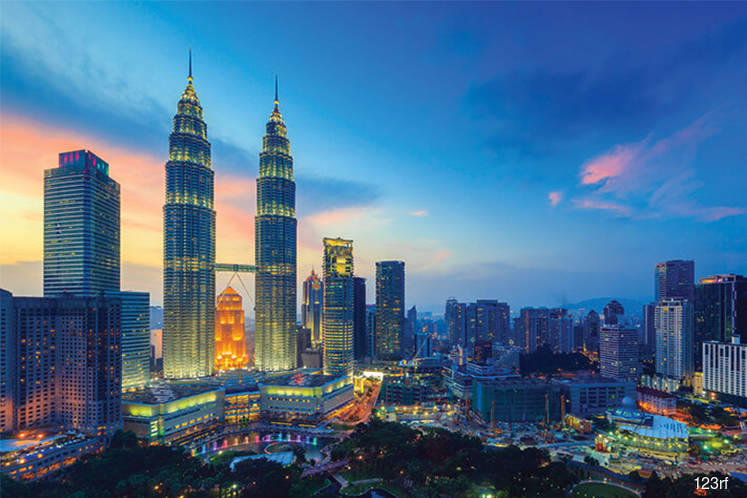 KUALA LUMPUR (Dec 5): RHB Research Instutite Sdn Bhd said the Malaysian economy grew at a robust pace in the January-September period.
In a economic update today, the research house said the growth was supported by a continued surge in exports, which led to a strong increase in domestic demand.
"Looking forward, we expect real gross domestic product to grow at a more moderate but healthy pace of 5.2% in 2018 from the 5.6% estimated for 2017.
"This is on the back of slower exports, due partly to higher base in 2017 and a slowdown in public spending – in line with the Government's fiscal consolidation drive.
"However, growth is likely to remain supported by resilient domestic demand, as the exports would continue to expand and trickle down to consumer spending and private investments," it said.
Meanwhile, the research house said that Bank Negara Malaysia (BNM) is likely hike the overnight policy rate (OPR) by 25 basis points in 2018 on account of an elevated inflation rate while Malaysia's economic growth continues to sustain at a reasonably strong pace.
"This is also in tandem with major central banks' moves to tighten monetary policy and a change in BNM's stance to a hawkish tone in its recent monetary policy statement," it said.