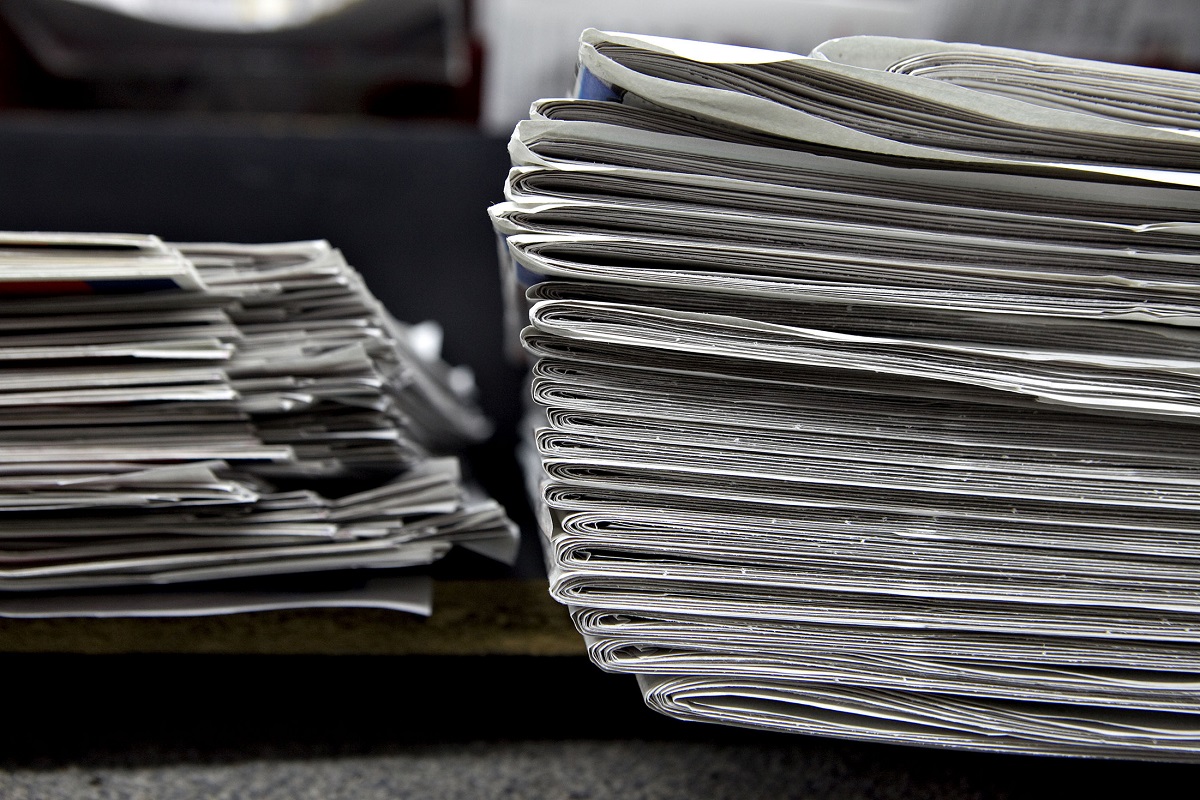 KUALA LUMPUR (April 23): Malaysia took the unenviable title of dropping the furthest in the 2021 World Press Freedom Index after falling 18 spots to number 119.
In the index compiled by Reporters Without Borders (RSF) and released on April 17, RSF said problems in Malaysia included a recent "anti-fake news" decree allowing the government to impose its own version of the truth.
It added that Malaysia's astonishing 18-place fall, the biggest of any country in the index, was directly linked to the formation of a new coalition government in March 2020.
"It led to the adoption of a so-called 'anti-fake news' decree enabling the authorities to impose their own version of the truth, a power that the neighbouring city state of Singapore (down two at 160th) has already been using for the past two years, thanks to a law allowing the government to 'correct' any information it deems to be false and to prosecute those responsible," it said.
Commenting on the overall global press freedom, RSF said the index showed that journalism, the main vaccine against disinformation, was completely or partly blocked in 73% of the 180 countries ranked by the organisation.
RSF secretary-general Christophe Deloire said journalism is the best vaccine against disinformation.
"Unfortunately, its production and distribution are too often blocked by political, economic, technological and, sometimes, even cultural factors. In response to the virality of disinformation across borders, on digital platforms and via social media, journalism provides the most effective means of ensuring that public debate is based on a diverse range of established facts," he said.
RSF said Norway was ranked first in the index for the fifth year running even though its media had complained of a lack of access to state-held information about the Covid-19 pandemic.
Finland maintained its position in the second place, while Sweden (up one at third) recovered its third place ranking, which it yielded to Denmark (down one at fourth) last year.
The 2021 index demonstrated the success of these Nordic nations' approach towards upholding press freedom, said RSF.
RSF said China (ranked 177th), which continued to take Internet censorship, surveillance and propaganda to unprecedented levels, was still firmly anchored among the index's worst countries.
Right below China was the same trio of totalitarian countries that had historically occupied the bottom three places.
Two were Asian: Turkmenistan (up one at 178th) and North Korea (up one at 179th).
The third was African: Eritrea (down two at 180th).
RSF said regardless of their continents, these countries maintained absolute control over all news and information, enabling the first two to claim they had no Covid-19 cases and the third to maintain complete silence about the fate of 11 journalists who were arrested 20 years ago, some of whom had allegedly been held in metal containers in the middle of a desert.
RSF added that in the Asia-Pacific region, the "censorship virus" spread beyond China, in particular to Hong Kong (80th), where the national security law imposed by Beijing seriously threatened journalists.
Australia (up one at 25th) experienced a disturbing variant: In response to proposed Australian legislation requiring tech companies to reimburse the media for content posted on their social media platforms, Facebook decided to ban Australian media from publishing or sharing journalistic content on their Facebook pages, it said.
Meanwhile, RSF said the global indicator (its measure of the level of media freedom worldwide) was only 0.3% lower in the 2021 index than it was in 2020.
However, the past year's relative stability should not divert attention from the fact that it had deteriorated by 12% since this indicator was created in 2013, it said.
Read also:
Govt committed to ensuring press freedom, says Saifuddin