This article first appeared in The Edge Malaysia Weekly, on February 22, 2021 - February 28, 2021.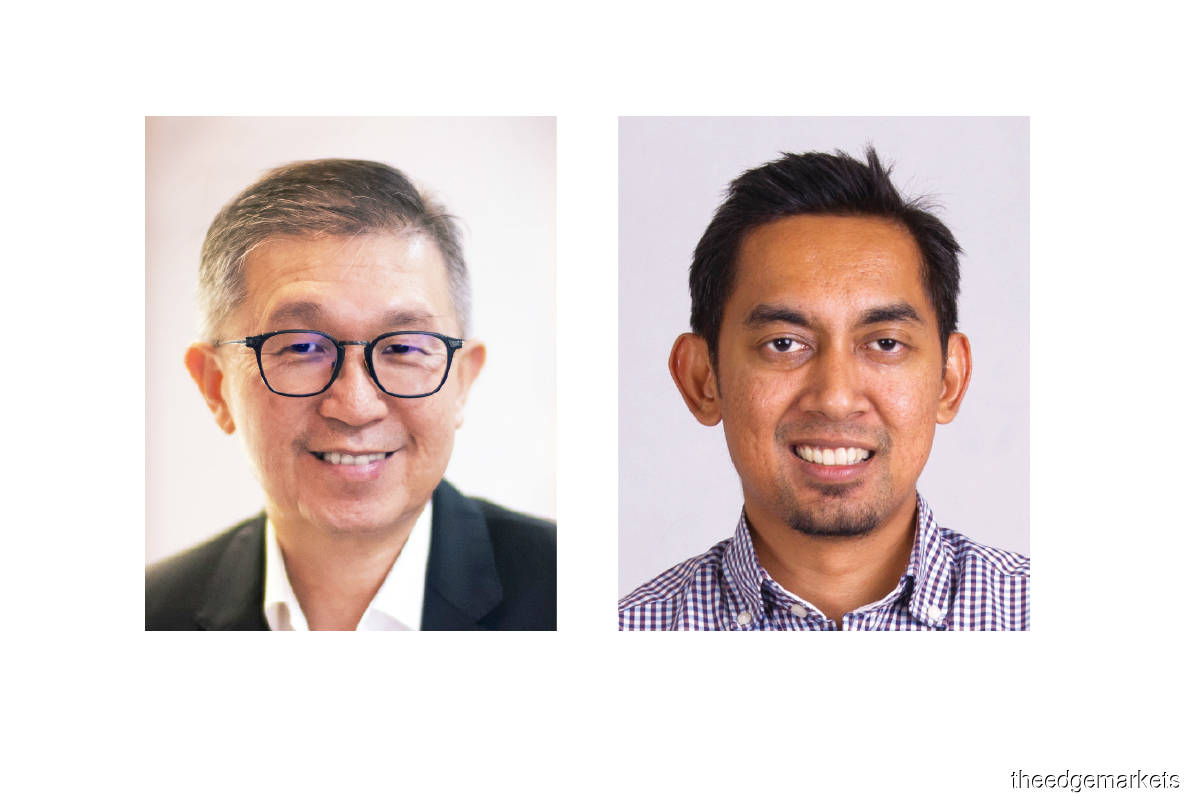 CONNECTIVITY is a highlight of the Malaysia Digital Economy Blueprint announced by Prime Minister Tan Sri Muhyiddin Yassin. In his speech during the launch, he said the government would invest RM21 billion over the next five years to achieve better network connectivity. This will be carried out via Jalinan Digital Negara (Jendela), which was formulated to provide wider coverage and a better-quality broadband experience for the people, while preparing the country for 5G technology.
He also said several telcos will invest RM1.65 billion to build international undersea submarine cables to strengthen internet connection and enable faster and more stable international data transfer, thus lowering internet costs to consumers in Malaysia.
The government will also invest RM15 billion over the next 10 years through a special-purpose vehicle to implement 5G nationwide. Muhyiddin said this entity would then be given the appropriate spectrum to own, implement and manage 5G infrastructure. Licensed telecommunication companies (telcos) will be given equal access to this infrastructure.
Two initiatives have been put in place to utilise regulatory measures, the first being to review, improve and streamline relevant federal and state legislations and regulations to improve provisions for digital infrastructure to ensure a supportive regulatory framework for telcos to accelerate the rollout of digital infrastructure. The second is for broadband to be mandated as a basic infrastructure or utility to ensure that all new developments have access to the internet.
The government is looking to expand the adoption of OSC 3.0 Plus Online to be used by all local authorities to speed up the approval process to deploy broadband infrastructure. OSC 3.0 Plus Online is a system to present online applications for development plans, make payments online, and enable the technical agency to review these applications virtually and subsequently acquire outcomes through the system.
It also aims to provide a real-time broadband demand platform that will be used to better plan and manage network capacity as well as provide transparent coverage information of broadband services.
The government will also look to provide an enabled environment for local data centre companies to specialise in high-end cloud computing services in hopes of becoming the regional champion for cloud computing services.
Chow Sang Hoe, EY Asean consulting leader and consulting managing partner at Ernst & Young Advisory Services Sdn Bhd, says MyDIGITAL is ambitious and sets the policy direction for the nation. However, he says all parties should adopt an agile approach to its execution so that the country can progress speedily, especially in the digital space.
"This is especially critical, as other nations across Asean are also investing heavily. So, we cannot afford any delays and should look for innovative solutions to be agile."
He highlights two aspects that might be lacking in the blueprint — speed of execution and speed to market. The government, he explains, should adopt offline and creative ways to deliver services such as online education to the underserved areas to ensure equity.
"This could be a significant opportunity for enterprising start-ups to pursue. There is a white space market, especially in Asean, if we get it right."
Xair group of companies managing director Nor Zachy Fernandez agrees. He says short-term measures are needed to address basic connectivity issues while waiting for the grand master plan to be completed. These measures include installing operator-independent wideband repeaters that can provide immediate people-centric solutions.
Operator-independent wideband repeaters are a means of enhancing an operator's spectrum to use its service in their area. This would mean that those who live in areas with limited connectivity will not have to wait years for operators to bring in their services.
Nor Zachy adds that when it comes to rural connectivity, Jendela seems to be a rebranding of the Universal Service Provision (USP) fund initiative. The USP fund requires all communications licence holders (except those with a Content Applications Service Providers licence) that make more than RM2 million a year to contribute 6% of their "weighted net revenue" to the fund, which is administered by the Malaysian Communications and Multimedia Commission. This money is to be used to enhance rural connectivity.
TIME and TIME extension are two projects rolled out under the USP fund to provide towers in rural areas.
"There is a grand master plan to provide holistic connectivity, but the Jendela master plan is a mere continuation of the TIME master plan," he says.
"This master plan proved to have gaps, as many rural villages still lack connectivity. Without the pandemic and the need to have home classrooms, we would have never realised that basic connectivity was still lacking after billions were spent for the TIME USP tower initiative."
EY's Chow adds that public WiFi for last-mile access should be encouraged and looked at in the context of the operators' heterogeneous network strategy. "Local loop unbundling for fixed broadband networks could be allowed to increase competition in fixed broadband and improve service."
Nevertheless, he adds that any effort to increase connectivity is good, especially when it comes to providing access to populated areas. He believes it is achievable if all parties involved execute the blueprint initiatives with passion, discipline and rigour, taking into account regulations and supply chain planning.
Izad Che Muda, CEO of Inference Tech Sdn Bhd, an artificial intelligence (AI) service provider, says he has experienced first-hand how challenging it is to deploy network-connected AI and Internet of Things technologies in rural areas. Real-time road defect detection via dashcams, which is a service offered by Inference Tech, is virtually impossible in some rural areas where 3G and 4G connectivity is lacking.
"The real-time nature of the technology requires consistent internet connectivity over 3G or 4G. Otherwise, it ceases to be real time. To make things worse, in our experience, the majority of potholes [and other types of road defects] are found in rural areas," he says.
"Therefore, we welcome the government's plan to roll out 5G gradually in the near future. However, it is our wish that rural areas are given the highest priority when it comes to 5G site selection."