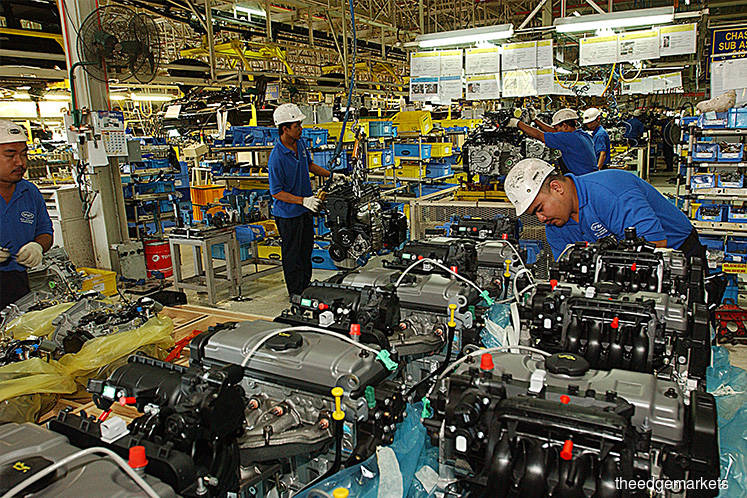 KUALA LUMPUR (Feb 9): Malaysia's industrial production index (IPI) rose 2.9% year-on-year in December 2017 on higher manufacturing and electricity output.
The Statistics Department said in a statement today manufacturing output rose 5.3% while electricity output growth "remained unchanged" at 3.9%. Mining production declined 4.1%, the department said.
"The (mining output) decrease was contributed by the decline in the crude oil index (-5.0%) and the natural gas index (-3.2%)," the department said.
In November 2017, the IPI grew 5% from a year earlier, according to the department.