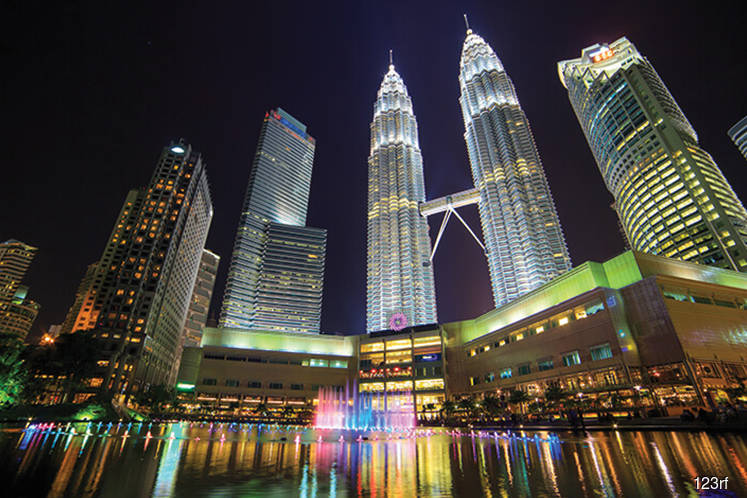 KUALA LUMPUR (April 23): The Malaysian Institute of Economic Research (MIER) said that without the government's RM260 billion Bantuan Prihatin Rakyat (Prihatin) economic stimulus package, Malaysia could be experiencing a gross domestic product (GDP) loss of RM123 billion.
However, the think tank has projected Malaysia's GDP growth at between -1.02% and 3.8% in 2020.
In comparison, the central bank has estimated the country's economic growth to be at a more conservative -2% to 0.5%.
In a virtual press conference held today, MIER deputy director Professor Jamal Othman noted that the estimations are on the assumption that the Movement Control Order (MCO) will end by April 28 and that world oil prices will linger around US$35 per barrel for the second half of 2020 and remain there for the whole of 2021, as well as taking into account the Prihatin package.
"We project economic activities including trade and investment to fully rebound by the third quarter of 2020 and further strengthen through 2021," said Jamal.
For the worst-case scenario, Jamal said production and trade may not fully recover (about 96% to 98% capacity) by the fourth quarter of 2020 and into the first quarter of 2021 as well.
Furthermore, he added that the Prihatin stimulus is likely to cushion the decline in GDP by as much as RM50 billion or 3.6% of projected GDP in 2020.
As the economy plummets under MCO, MIER further assumes a disequilibrium in the Malaysian labour market for 2020 and 2021, said Jamal.
In terms of job losses, from the previous estimation of 2.4 million, which presumably included non-salaried jobs and unskilled workers, Jamal said that number could narrow to 1.46 million job losses as some 955,000 jobs could be protected by the Prihatin stimulus.
With Brent crude oil prices now below US$22.70 per barrel, MIER said oil prices falling between US$20 to US$30 will lead to a drop in GDP growth rate from the baseline by as much as 1%.
"The fall in world oil prices alone may result in government revenue loss of RM11 billion and consequently private and public consumption falling by as much as RM55 billion," said MIER.
Read also:
MIER: Decision to lift MCO must be carefully planned