This article first appeared in City & Country, The Edge Malaysia Weekly, on September 9, 2019 - September 15, 2019.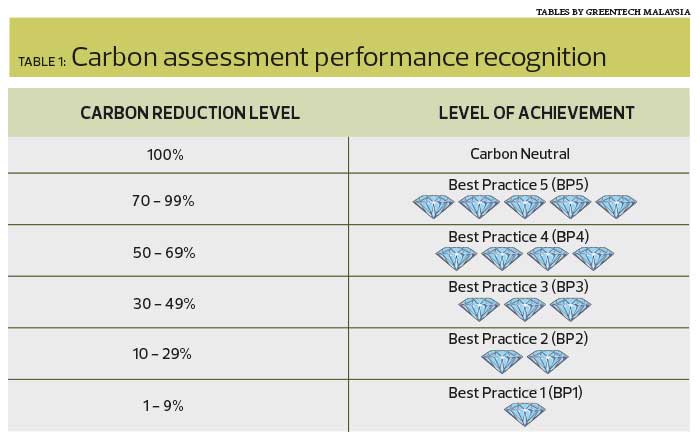 Click / Tap image to enlarge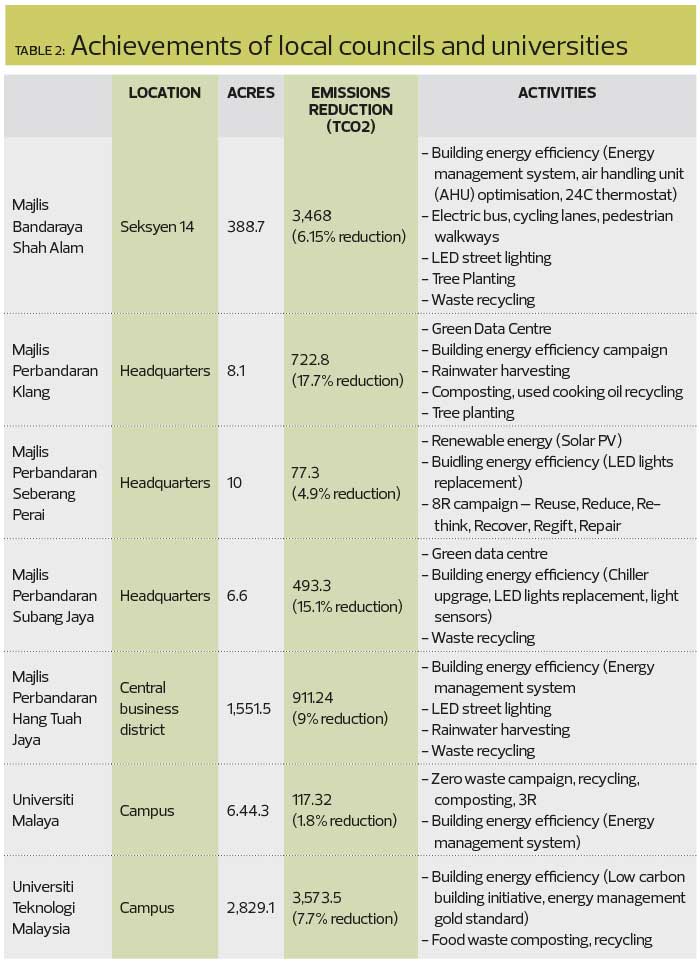 According to BP Statistical Review of World Energy 2019, carbon dioxide (CO2) emissions from energy use grew 2% last year, the fastest growth in seven years. The acceleration was attributed to growing demand for energy, due largely to weather-related effects, especially in the US, China and Russia, and a further unwinding of cyclical factors in China.
According to BP's research, Malaysia's CO2 emissions amounted to 250.3 million tonnes last year, up from 241.6 million tonnes in 2017. The main sources of the emissions were energy (electricity consumption), mobility (vehicles) and waste (municipal solid waste that ends up in landfills).
At the 2015 United Nations Climate Change Conference, also known as 2015 Paris Climate Conference and Conference of Parties (COP) 21, held in Paris, France, Malaysia made a commitment to reduce by 2030 its CO2 emissions per unit of GDP by 45% from the level in 2005.
Thus, the government, via the Malaysian Green Technology Corporation (GreenTech Malaysia), is expending a lot of effort in promoting a guiding document called Low Carbon Cities Framework (LCCF).
Launched in 2011, LCCF is a national framework assessment system to guide and assess the development of cities and to support holistic sustainable development in Malaysia.
GreenTech Malaysia comes under the purview of the Ministry of Energy, Science, Technology, Environment and Climate Change (MESTECC). Established in 2010, its mandate is to spearhead the development and promotion of green technology as a strategic engine of socioeconomic growth in line with the Green Technology Master Plan 2017-2030.
Guide to low carbon cities
According to GreenTech Malaysia acting CEO Syed Ahmad Syed Mustafa, the framework is primarily used by the local authorities to guide the transformation of the cities under their jurisdiction into low carbon cities.
"The framework contains several components that include a low carbon city design guideline, a measurement and reporting methodology as well as an assessment and recognition programme," he says.
LCCF was developed to get cities, which are responsible for up to 70% of greenhouse gas emissions, to address the problem and take concrete action on it.
"Like any government-related programme, we involved the private sector, academia, subject matter experts, professional bodies, other ministries and agencies in coming up with the framework," says Syed Ahmad.
GreenTech Malaysia looks at five key elements in the framework. The first four are to reduce CO2 emissions through the energy use and water consumption of buildings and common areas, petrol and diesel of two and four-wheel private vehicles, and municipal solid waste ending up in landfills. The fifth element is to increase carbon sequestration from protecting and adding green spaces.
Five areas are looked at to measure an area's CO2 emissions, says Saiful Adib Abdul Munaff, the head of the low carbon cities department. They are energy and water consumption, CO2 emissions from vehicles and base generators, and total secretion from greenery and water bodies.
"The cities that start today will use their 2018 data as their baseline. Now, they will start implementing their measures and every year, they will check their data. When there is any reduction, they will be awarded accordingly," he explains.
The overall CO2 reduction level will be awarded with carbon assessment performance recognition (see Table 1).
The goal, says Saiful, is to reduce CO2 emissions by 45% by 2030. As each city's make-up and number of buildings and vehicles are different, the easiest way to measure is to reduce 45% from each city's initial baseline.
LCCF participants
As at last year, 52 of the 154 local authorities in Malaysia had been trained and made aware of low carbon cities. Of these, 19 have measured their emissions baseline and developed a low carbon action plan.
Besides the local authorities, the other participants are Universiti Malaya (UM), Universiti Teknologi Malaysia (UTM), Universiti Malaysia Sarawak and the Royal Malaysian Navy.
Five local authorities — Shah Alam City Council (MBSA), Klang Municipal Council (MPK), City Council of Seberang Perai (MPSP), Hang Tuah Jaya Municipal Council (MPHTJ) and Subang Jaya Municipal Council (MPSJ) — as well as UM and UTM have successfully reduced CO2 emissions and are continuing their efforts (see Table 2).
Saiful explains that for anyone who embarks on this low carbon journey, an energy audit will be done on the building to know its current performance. "From the audit, they will be able to determine what to address, such as lighting, air-conditioning and all the other elements. Then, they will draw up a plan."
The plan will have three measures — low cost, medium cost and long-term cost. Usually, says Saiful, the low cost measure will be implemented first, such as changing the setting of the air-conditioning and lighting systems.
"There is no cost to these kinds of measures but they can have a significant impact on the reduction of energy consumption," he adds.
According to Saiful, the next typical step would be to change all the lighting to LED and then move on to the air-conditioning system.
Future goals and plans
Moving forward, GreenTech Malaysia is accelerating the adoption of low carbon cities through the Low Carbon Cities 2030 Challenge, which was launched on July 23.
"This challenge aims to establish low carbon zones in state capitals and major urban cities," says Saiful, adding that it is being expanded to include all universities, individual buildings and organisations.
He explains that the challenge is the implementation programme of LCCF. "Within this challenge, we have various targets and sub-programmes. It focuses purely on the implementation."
There are two categories for low carbon zones, says Syed Ahmad. One is areas that are more than 123.5 acres in size and the other is individual organisations like university campuses and companies, where they will become Low Carbon Cities Partners of their respective local authorities.
GreenTech Malaysia will work with the local authorities to identify and designate a low carbon zone, says Saiful. "One of the criteria we look at is an area within the central business district where commercial activity and the concentration of business and residential are the highest," he adds.
"There are no hard and fast rules about what a zone should be but we want them to be within areas that they can manage and control. An area of 123.5 acres is big enough to include all the elements, such as transport, waste and energy."
Areas that are zoned as low carbon will follow the guidelines of LCCF, Saiful says.
Through this challenge, by 2030, GreenTech Malaysia and MESTECC target to establish and designate 200 low carbon zones across the country and have at least 1,000 Low Carbon Cities Partners.
Currently, there are no direct incentives specifically for low carbon cities, says Syed Ahmad, but there are many other incentives like the Green Technology Financing Scheme, Green Investment Tax Allowance and Green Income Tax Exemption that support the low carbon agenda.
"With that being said, we do continuously explore and develop new programmes, both locally and internationally funded, to help these cities implement new solutions and address specific issues that they may have," he adds.
Meanwhile, GreenTech Malaysia is developing a LCCF-ready assessment for new developments. "This requires further development with the planners and various professional bodies to see how we can assess a new development from the CO2 emission point of view," says Saiful.
"New developments do not emit any CO2 until they have actually been built. It is a different form of assessment where we estimate the emission of CO2 when it is completed and occupied. We are in the process of looking into this," he adds.