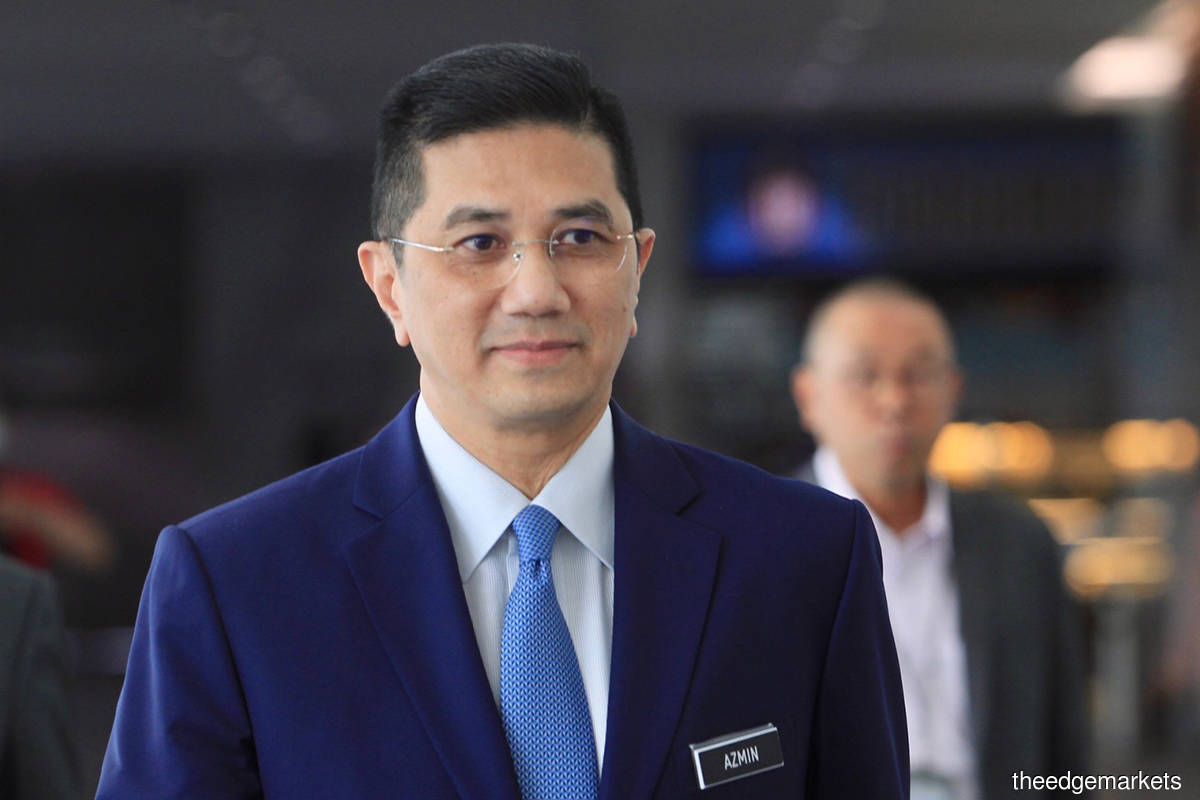 (This story has been updated for clarity.)
KUALA LUMPUR (July 13): The Malaysian government is considering several options on how to host the Asia-Pacific Economic Cooperation (APEC) summit this year, amid the Covid-19 pandemic as travel restrictions have posed a challenge.
Speaking at the parliament today, International Trade and Industry Minister Datuk Seri Mohamed Azmin Ali, who is also the Gombak MP, highlighted three of the options.
The first option is to host the APEC summit fully virtually, the second is a hybrid approach with countries declared as green zones allowed to attend physically, with the rest attending virtually, while the last is to postpone the summit to 2023.
This was in response to Penampang member of parliament (MP) Datuk Ignatius Darell Leiking's query on the status of the APEC 2020 Conference or the APEC Summit 2020 as well as the goals of APEC 2020.
Notably, Malaysia is the host of APEC meetings in Malaysia starting from December 2019 until November 2020. As no host country has been decided for 2023, Malaysia may offer to host the summit again that year.
In May, Malaysia had successfully chaired its first-ever fully virtual APEC senior officials' meeting.
"We are actively pursuing the APEC 2020 agenda based on shared prosperity, in line with the theme of optimizing human potential towards a future of shared prosperity that has been agreed upon by economic APEC members," said Azmin.
"This theme is to create a balanced and fair cooperation among economic APEC members towards inclusive development," he added.
He also noted that a new vision is being drafted as a long-term guide to the APEC economic members and will be the main source of reference in implementing the economic initiative in the Asia Pacific region.
"To ensure that this vision can be finalised and launched by the end of this year, the MITI (Ministry of International Trade and Industry) has continued a series of discussions and meetings related to this important document at the level of senior officials meeting virtually throughout the MCO period," said Azmin.
For more Parliament stories, click here.