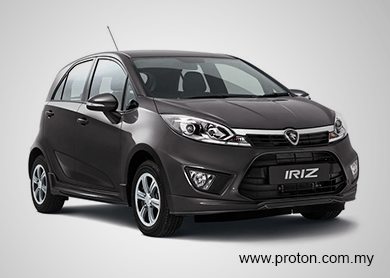 KUALA LUMPUR (Jan 7): Malaysian automotive makers have been forecast to register a 3.15% year-on-year growth in sales for 2015 to reach 685,960 units, according to Frost & Sullivan.
The global growth consulting firm remains positive on the Malaysian automotive industry.
Kavan Mukhtyar, Senior Partner at Frost & Sullivan in a statement today said that the projected increase in total industry volume (TIV) in 2015 was due to new model launches with competitive pricing and a stable economy.
He said the high back orders in 2014 from Perodua Axia and Proton Iriz were likely to support vehicle sales growth this year.
Mukhtyar however said the increase in overall cost of ownership of vehicles and tightening of credit by financial institutions would likely hamper growth.
He said that original equipment manufacturers (OEMs) may opt for campaigns such as low interest rate and free maintenance program to boost sales in 2015.
On future trends, Mukhtyar said that car sharing could emerge as an alternative business for automakers in Malaysia in the short-to-medium term. 
He cited the Cohesive Mobility Solution (COMOS) electric car-sharing program launched last year as a pioneering initiative for electric vehicles and car sharing in Malaysia.
Mukhtyar added that the government's investments to upgrade the public transportation system in Malaysia would likely have an impact on the transportation pattern in the country.
Mewnwhile, Frost & Sullivan expects vehicle sales in 2014 to end at 665,000 units, increasing at a 1.4% year-on-year growth, mainly driven by continued positive consumer sentiment and the launch of several new models such as Honda City, Honda Jazz, Perodua Axia and Proton Iriz.
"Aggressive promotional campaigns by OEMs and the introduction of 2 new models by the national automakers in 2014 are likely to aid growth," said Mukhtyar.