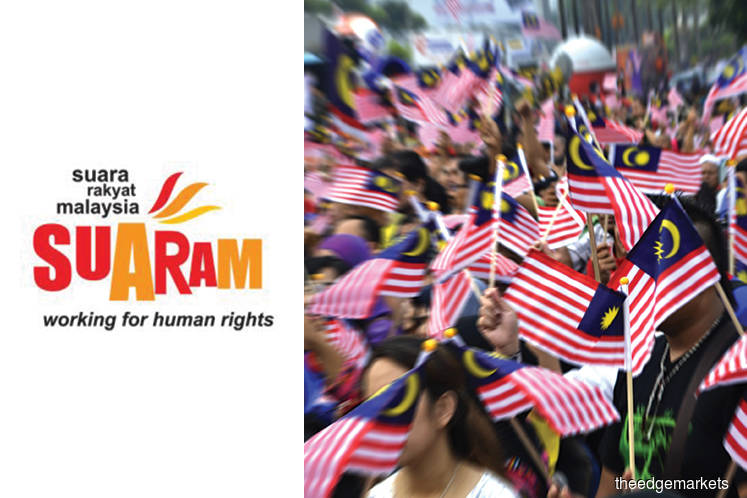 KUALA LUMPUR (March 27): Human rights group Suara Rakyat Malaysia (Suaram) said it is gravely concerned with Malaysia's proposed Anti-Fake News Bill 2018. Suaram claimed that the Bill threatens to further curtail freedom of expression in the country.
In a statement today, Suaram said the Bill carries an "unduly broad definition for fake news".
"Social media which has been crucial to the dissemination of independent news and incident reports not covered by print media would also be threatened under this law with social media giants and news portals required to remove content or be subjected to substantial fines for non-compliance. The Bill will effectively be the Printing Presses and Publications Act 1984 for the Internet," Suaram claimed.
Suaram alleged that that the Bill was drafted with no transparent consultation with relevant stakeholders and civil society. It also alleged that there was no appropriate study to understand the issue of deliberate misinformation.
News reports, quoting the Bill, indicated that the offences include creating, offering and publishing fake news or publication containing fake news; providing financial assistance for purposes of committing or facilitating commission of such an offence; and failure to carry out duty to remove any publication containing fake news.
It was reported that the Bill defines fake news as "any news, information, data and reports, which is or are wholly or partly false, whether in the form of features, visuals or audio recordings or in any other form capable of suggesting words or ideas".
The Bill said: "As the technology advances with time, the dissemination of fake news becomes a global concern and more serious that it affects the public. The proposed Act seeks to safeguard the public against the proliferation of fake news whilst ensuring the right to freedom of speech and expression under the Federal Constitution is respected."
"The provision on the power of the court to make an order to remove any publication containing fake news serves as a measure to deal with the misuse of publication medium in particular the social media platforms. With the proposed Act, it is hoped that the public be more responsible and cautious in sharing news and information," read the Bill.