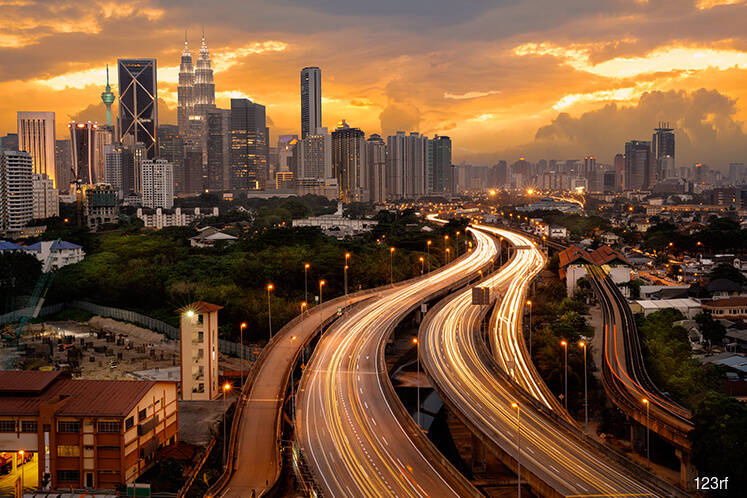 KUALA LUMPUR (May 31): Amid concerns about Malaysia's vulnerability to the US-China trade conflict, the country has been able to weather the trade storm triggered by the economic giants' tit-for-tat tariffs, despite its deep integration into the global supply chains that involve the two, according to Malaysia Rating Corp Bhd (MARC).
In fact, it said the latest available data has shown that Malaysia's trade performance has remained resilient in the first quarter of this year (1Q19), with total merchandise trade with both the US and China continuing to expand, rising 0.8% and 4.5%, respectively, versus 1Q18's 1.1% and 8.1%.
"Even as the US-China trade war escalated in 2018, Malaysian exports to the US rose by 2.3% to RM90.73 billion — the highest recorded since 2008 — while that to China expanded 10.3% to RM138.88 billion.
"These results reflect the fact that Malaysia, thanks to its high degree of trade openness, has benefited from trade diversion caused by the reconfiguration of global supply chains triggered by the US-China trade war," MARC said in a statement.
Malaysia will similarly benefit from investment diversion that arises from the reconfiguration of global supply chains, it said.
"The diversion is already reflected in foreign direct investment (FDI) data provided by the Malaysian Investment Development Authority (MIDA). In 2018, total approved FDI increased by 48% to RM80.5 billion from RM54.4 billion in the previous year.
"On a sectoral basis, manufacturing saw the largest improvement with approved FDI rising 169.3% to RM58.0 billion. China, with RM19.7 billion, was the largest contributor," it noted.
Notably, the substantial increase in approved FDI in Malaysia was also achieved against a backdrop of falling global FDI, it said, citing the 19% fall in global FDI in 2018, based on data from the United Nations Conference on Trade and Development or UNCTAD.
"Meanwhile, the good news continues. The Finance Minister, in a media statement dated May 18, 2018, announced that realised FDI in 1Q19 — i.e. actual FDI made — increased by 94.8% to RM21.7 billion, the highest quarterly level ever recorded.
"Malaysia remains an attractive FDI destination given its considerable advantages in terms of, among other things, institutions, infrastructure quality, location and resource endowment. In terms of ease of doing business, for example, Malaysia is ranked at number 15 out of 190 economies in the World Bank's Doing Business Report 2019," MARC noted.
Apart from trade and investment diversions, MARC believes rising trade integration and infrastructural development augmented by China's Belt and Road Initiative should help sustain Malaysia's FDI inflows.