This article first appeared in The Edge Financial Daily, on April 16, 2018.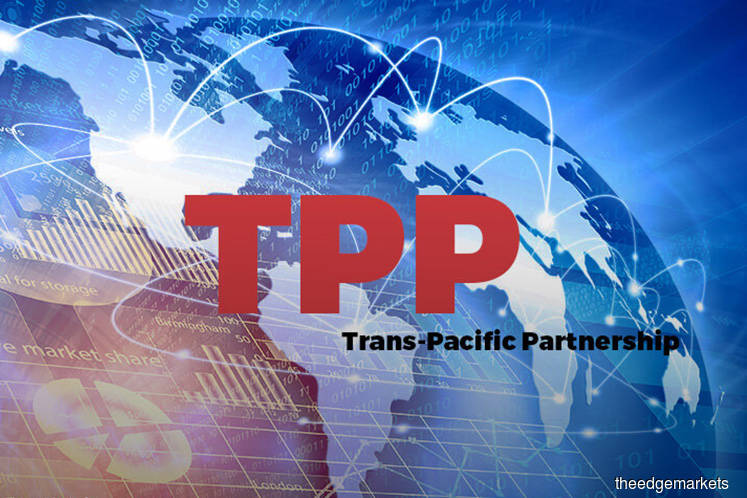 KUALA LUMPUR: Malaysia will be among the beneficiaries if the US successfully rejoins a revamped Trans-Pacific Partnership (TPP), HSBC Global Research said in a report last Friday.
This followed US President Donald Trump's tweet last Thursday that the US could rejoin the TPP if offered better terms than those negotiated by former president Barack Obama.
Trump pulled out of the TPP a year ago, but the pact had carried on without the US.
"Assuming the resulting agreement would be similar to the TPP originally negotiated, Vietnam, Malaysia, Singapore and Japan would be major beneficiaries, along with Australia and New Zealand. Others, like Thailand, South Korea, Indonesia, the Philippines and China, may see some trade and investment diverted from their shores as a result," said Frederic Neumann, HSBC's co-head of Asian economics research.
"In turn, this could galvanise more trade liberalisation talks," he added.
Quoting a study published by the Peterson Institute for International Economics, under the TPP with the US, Malaysia and Vietnam would enjoy better potential gains than the current agreement without the US.
However, Neumann warned that despite its open architecture, it won't be easy bringing the US back into the Comprehensive and Progressive Agreement for TPP (CPTPP) as the TPP is now called in its "current, slimmed-down form".
"Negotiations for the initial agreement took eight years, from 2008 to 2016, and adding new US demands could presumably require another round of lengthy discussions with the other 11 members involved.
"Also, domestic passage could be tricky: While 25 Republican Senators sent a letter to President Trump expressing support for rejoining, strong opposition remains in other quarters," he said.
Furthermore, the implementation of the larger agreement could raise pressure on non-members (the Philippines and Indonesia) to join and it could spur negotiations to conclude the Regional Comprehensive Economic Partnership — another free trade agreement covering all major economies in emerging Asia, including China and Japan.
Currently, the members under TPP include Malaysia, Singapore, Vietnam, Brunei, Vietnam, Japan, Australia, New Zealand, Peru, Mexico and Canada.