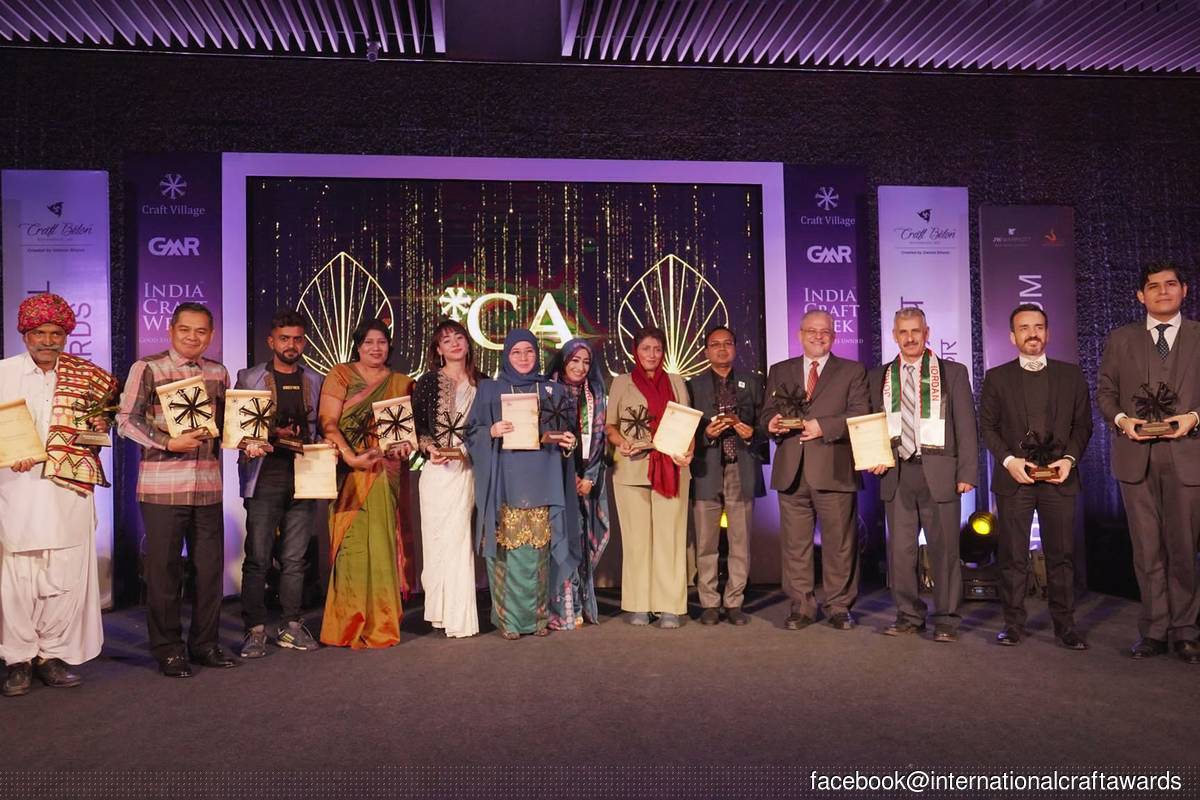 KUALA LUMPUR: Malaysia continues to gain international recognition when the country bagged four awards at the 2020 International Craft Awards (ICA) Ceremony held at Bikaner House, New Delhi in India on Sunday (Feb 21).
The Tourism, Arts and Culture Ministry (MOTAC) and Weaving Skills Institute Tengku Ampuan Besar Meriam were picked as winners under the Lifetime Achievement for a Government Representative and Craft Institute/Academy of the Year categories respectively. 
In a statement today, MOTAC said Kampung Kepala Bendang, Sayong, Kuala Kangsar My Community Craft Project was named as the Village of the Year, while a designer from Kraftangan Malaysia Perak Branch, Rahmi Bujang won the Designer of the Year (Gen-Next) award.
Commenting on the achievement, Minister Datuk Seri Nancy Shukri said the international recognition was a result of the commitment and cooperation of all parties especially the strategic partners in developing the country's craft industry.
"I am confident the industry will continue to grow with new creative products which will further boost the country's economy and generate job opportunities for the local community," she said.
The ICA programme, organised by Craft Village, is a platform to recognise the contributions of individuals, craftsmen, artisans, designers and organisations from around the world, to promote inclusive and sustainable development in the craft sector.
Craft Village, a social organisation from New Delhi, is a member of World Craft Council-Asia Pacific Region (WCC-APR), Res-Arties (Netherlands) and Residency Unlimited (New York).