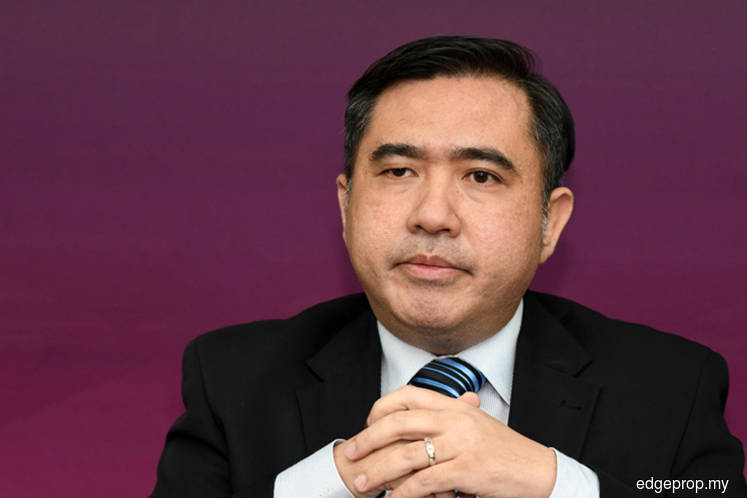 KUALA LUMPUR (April 1): The government said today it has sought for another six-month extension  -- its fifth request for more time -- to decide on its next course of action on the Johor-Singapore Rapid Transit System (RTS) Link, which will connect Johor Bahru to the Woodlands North station on Singapore's Thomson-East Coast MRT line.
"We are asking for an extension of six months, until September," Minister of Transport Anthony Loke told reporters at the Parliament lobby yesterday, following the lapse of the last extension on March 31.
"We are asking for more time from the Singapore government, for us to study the other options. Of course, we are looking at the costs of the project, how we can reduce the costs further and how do we utilise the project," he added.
When asked if the Singapore government has agreed to the extension and if there is any compensation involved, Loke said: "There will be some agreement with them (Singapore). We will reveal [the details] later. There will be the [the 9th Singapore-Malaysia Leaders'] Retreat next week [on April 8 and 9]."
The project was originally meant for completion by the end of 2024, but Malaysia has been asking for more time to confirm the joint venture partner on the project. 
Malaysia initially selected Prasarana Malaysia Bhd to partner Singapore's SMRT Corp as the operator for the RTS Link, with the appointment scheduled to be made on June 2018. 
However, following the change in control of Malaysia's federal administration from Barisan Nasional to Pakatan Harapan, the latter had sought a review of large-scale federal infrastructure projects in order to optimise costs, including the RTS.
Since then, Malaysia has delayed the announcement of the JV partner four times, starting from when it pushed the date to September 2018, then December 2018, and later to Feb 28, before extending once again to March 31.
In light of the delays, the link's completion is likely to be delayed, according to news reports.