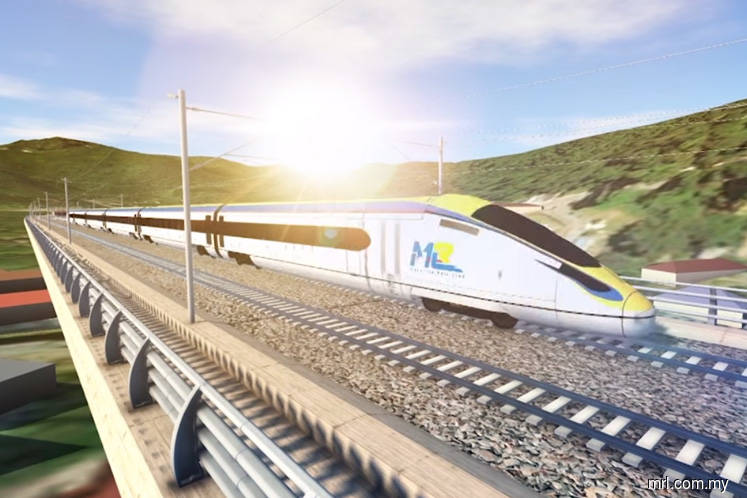 KUALA LUMPUR (April 12): Malaysia Rail Link Sdn Bhd (MRL) and China Communications Construction Co Ltd (CCCC) have signed a supplementary agreement pursuant to the East Coast Rail Link (ECRL) project, which will proceed at a lower cost of RM44 billion compared with its original cost of RM65.5 billion.
In a statement, the Prime Minister's Office (PMO) said the agreement which covers the engineering, procurement, construction & commissioning (EPCC) aspects of the ECRL, went through after months of negotiations between the companies involved, as well as the two governments.
"We are pleased to announce that the construction cost for Phases 1 and 2 of the ECRL has now been reduced to RM44 billion, a reduction of RM21.5 billion, from its original cost of RM65.5 billion.
"This reduction will surely benefit Malaysia and lighten the burden on the country's financial position," it said.
The PMO said further details of the deal will be revealed at a press conference on Monday (April 15).
Separately, a source said the ECRL will have a double-tracking model, with the rail link to pass through Negeri Sembilan.
Finance Minister Lim Guan Eng had previously hinted at the change in the alignment which will see the ECRL passing through the state.
The ground-breaking ceremony for the ECRL was officiated by former prime Minister Datuk Seri Najib Razak in August 2017. 
The initial planning for the project guided a distance of 688km from Kelantan to Port Klang.
The project hung in the balance, following the change of government in 2018, as Prime Minister Tun Dr Mahathir Mohamad previously said that the government would be saddled with RM130 billion debt if the project was implemented under the original terms and conditions.