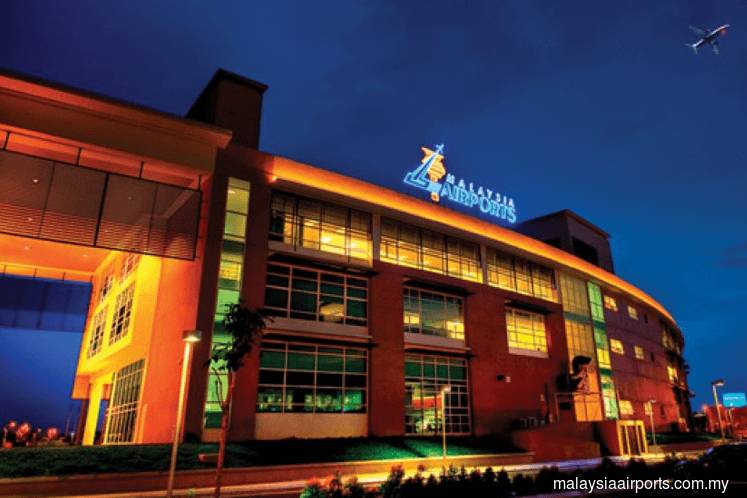 KUALA LUMPUR (Feb 5): Malaysia Airports Holdings Bhd (MAHB) may declare special dividends using proceeds from the proposed sale of its entire 11% stake in GMR Hyderabad International Airport Ltd for US$76.05 million (about RM295.34 million).
On Friday, MAHB told Bursa Malaysia that the gain from the GMR Hyderabad stake disposal is estimated at RM255.14 million. MAHB said: "This proposed disposal is part of MAHB Group's portfolio rebalancing strategy and the proceeds are intended for general corporate purposes and expenses in relation to the proposed disposal."
Today, TA Securities Holdings Bhd wrote in a note: "We believe the general corporate purposes would mean any possible mergers and acquisitions in the future or special dividends to shareholders." At the time of writing, MAHB had not issued a statement in response to TA's note.
TA said it had raised its MAHB dividend forecast to 18 sen a share in financial year ending Dec 31, 2018 from 10 sen previously. TA said half of the gains from the GMR Hyderabad stake sale "would likely" be paid out as dividend based on MAHB's dividend policy of 50%.
TA said it had also raised its MAHB share target price (TP) to RM8.64 from RM8.47. "Maintain sell on MAHB," TA said. At Bursa Malaysia, MAHB shares were traded at RM9.05 at 12:02pm.
Hong Leong Investment Bank Bhd wrote in a note today that it is maintaining its buy recommendation on MAHB shares with an unchanged TP at RM10. "The (GMR Hyderabad stake) disposal represents a great opportunity for MAHB to unlock value on its foreign investment," Hong Leong said.