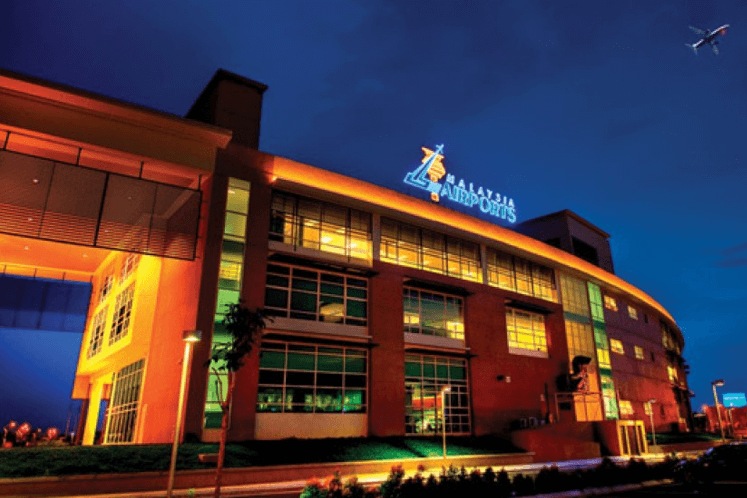 LANGKAWI (March 26): Malaysia Airports Holdings Bhd today launched an RM5 million Langkawi International Tourism Promotional Fund (LITPF) to facilitate the marketing and promotion of Langkawi as an attractive destination.
The programme will run for two years starting from June 2019 with the support of the Langkawi Development Authority (Lada) and the fund will be made available to eligible industry players such as airlines, tour operators, travel agents and destination marketing companies.
Group chief executive officer Raja Azmi Raja Nazuddin said the airport operator had been intensifying its efforts by improving network connectivity and promoting inbound tourism especially at its secondary airports such as Langkawi to position Malaysia as a global aviation hub.
Malaysia Airports also offers attractive incentives to entice new airlines and is collaborating with tourism agencies in destination marketing efforts, including the Airline Incentive Programme whereby new airlines receive a waiver on landing charges and support in defraying their operational costs during their first year of operations at its airports.
Raja Azmi said the Langkawi International Airport (LGK) recorded 2.7 million passenger traffic movements last year. International passengers accounted for about 13 percent.
The airport also saw a 30 percent growth in international traffic compared to 2017.
He was speaking at a three-pronged event at the airport today, where the airport operator launched the LITPF, held a welcome reception for Malindo Air's inaugural flight from Phuket to Langkawi, and unveiled 'Himpun' — a showcase of Malaysia's best products by local entrepreneurs.
The event, held in conjunction with the Langkawi International Maritime and Aerospace 2019 (LIMA'19), was attended by Transport Minister Anthony Loke Siew Fook, Malindo Air chief executive officer Chandran Rama Muthy, and Malaysia Airports chairman Tan Sri Datuk Zainun Ali.
Raja Azmi said the addition of the new Phuket-Langkawi route brought the total number of destinations served from the LGK to 18, seven of which were international destinations.
The new Phuket-Langkawi route by Malindo Air will operate three times weekly and offers holiday-makers the opportunity to 'island-hop' between the two countries.
The connection is making it convenient for travellers to fly in from Phuket to Langkawi, and continue their adventure exploring the other part of the Andaman Sea.
Malindo Air has brought about half a million passengers to Langkawi since 2017.
Meanwhile, Himpun at LGK is a collaboration between Malaysia Airports and Malaysia Design Development Centre that is meant to showcase the best of Malaysian fashion, craft, delicacies and products to an international audience.
The initiative is part of the commercial reset strategy that is meant to raise the airports' retail profile in order to improve the airport experience for guests.
LGK is the first of airports under the management of Malaysia Airports to fully benefit from the commercial reset, which also includes the introduction of internationally established brands.
Meanwhile, Loke, in his speech, commended efforts by Malaysia Airports to strengthen the country's position as a preferred hub within the region.
"Malaysia already possesses inherent strengths, among which are our strategic location within ASEAN, strong network connectivity in the KL International Airport (KLIA), and a low cost-base for airlines' operations.
"We are also situated within the Asia Pacific region, which according to the International Air Travel Association, is expected to see global passenger (annual average) growth of 4.6 percent from 2016 to 2036, the third highest after Africa and the Middle East," he said.
In order to strengthen the country's position as a hub, Loke said, it was crucial to have high international flight frequencies with many international destinations.
"This is why we need to attract more foreign airlines to operate from within Malaysia, not only at KLIA but also at other international airports in the country," he said.