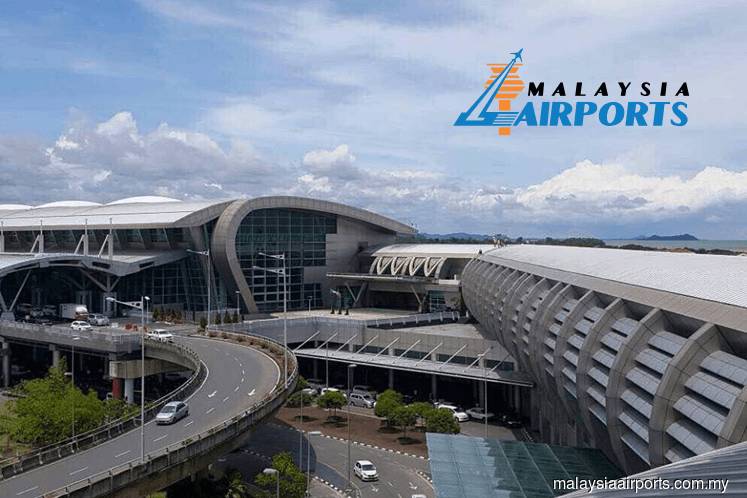 KUALA LUMPUR (Feb 12): The number of passengers passing through the 39 airports Malaysia Airports Holdings Bhd (MAHB) manages in the country rose by 1.5% to 8.07 million in January 2018 from 7.95 million a year ago — a new record for the month.
MAHB said the positive growth of Malaysia airports' passenger traffic in January 2018 is encouraging despite the high base in January 2017. "January is generally a weak month unless driven by festive seasons such as Chinese New Year," it added.
In a filing with Bursa Malaysia today, MAHB said international traffic rose 9% year-on-year (y-o-y) to 4.43 million passengers, while domestic traffic fell 6.4% y-o-y to 3.64 million passengers.
The airport operator attributed the lower domestic passenger movements in January 2018 to the shift in the Chinese New Year festive season to Feb 16 and 17 this year compared with Jan 28 and 29 in 2017.
"In the past, a shift in the festive season had resulted in a reduction of 1% to 5% of the overall passengers. During festive seasons, passenger traffic is generally driven by the domestic sector," it added.
Nevertheless, MAHB said the strong growth in the international passengers cushioned the impact from the reduction in domestic passengers. "Both foreign international airlines and local carriers contributed to the overall positive traffic performance."
MAHB also said the four regional international airports (Penang, Kota Kinabalu, Kuching and Langkawi) recorded double-digit growth for international passengers.
"New airlines that commenced operations at the regional airports include Tiger Airways and Batik Air. There were also several new routes introduced by Malindo Air, Xiamen Airlines, AirAsia, China Southern Airlines, Indonesia AirAsia and Indonesia AirAsia X.
"Domestic passenger growth was mainly contributed by AirAsia," it added.
The Kuala Lumpur International Airport (KLIA) in Sepang handled 5.07 million passengers in January 2018, a growth of 4.8% from 4.84 million passengers recorded a year ago. Out of this, passenger traffic at KLIA Main Terminal fell 2.7% y-o-y to 2.32 million from 2.39 million, which was offset by a 12% increase in traffic at klia2 to 2.75 million from 2.46 million.
Overall aircraft movements slipped 0.1% y-o-y in January 2018, with international movements registering an increase of 13.6%, which was offset by an 8% decline in domestic movements.
"Overall average load factor was 71.8% in January 2018, three percentage point less than January 2017," said MAHB.
Systemwide including its Istanbul operations in Turkey, MAHB handled 6.5% more passengers to 10.76 million in January 2018 compared with 10.1 million in January 2017.
Istanbul Sabiha Gokcen International Airport's passenger traffic grew 25.3% y-o-y in January 2018 as it saw international and domestic traffic increase y-o-y by 21.7% and 27% respectively.
"The 25.3% y-o-y growth is a reversal from 4.5% decline in January 2017. The positive trend is expected to continue," said MAHB.
Shares of MAHB closed 5 sen or 0.55% higher at RM9.12 today, with 4.36 million shares done, giving it a market capitalisation of RM15.13 billion.