This article first appeared in The Edge Malaysia Weekly, on March 15, 2021 - March 21, 2021.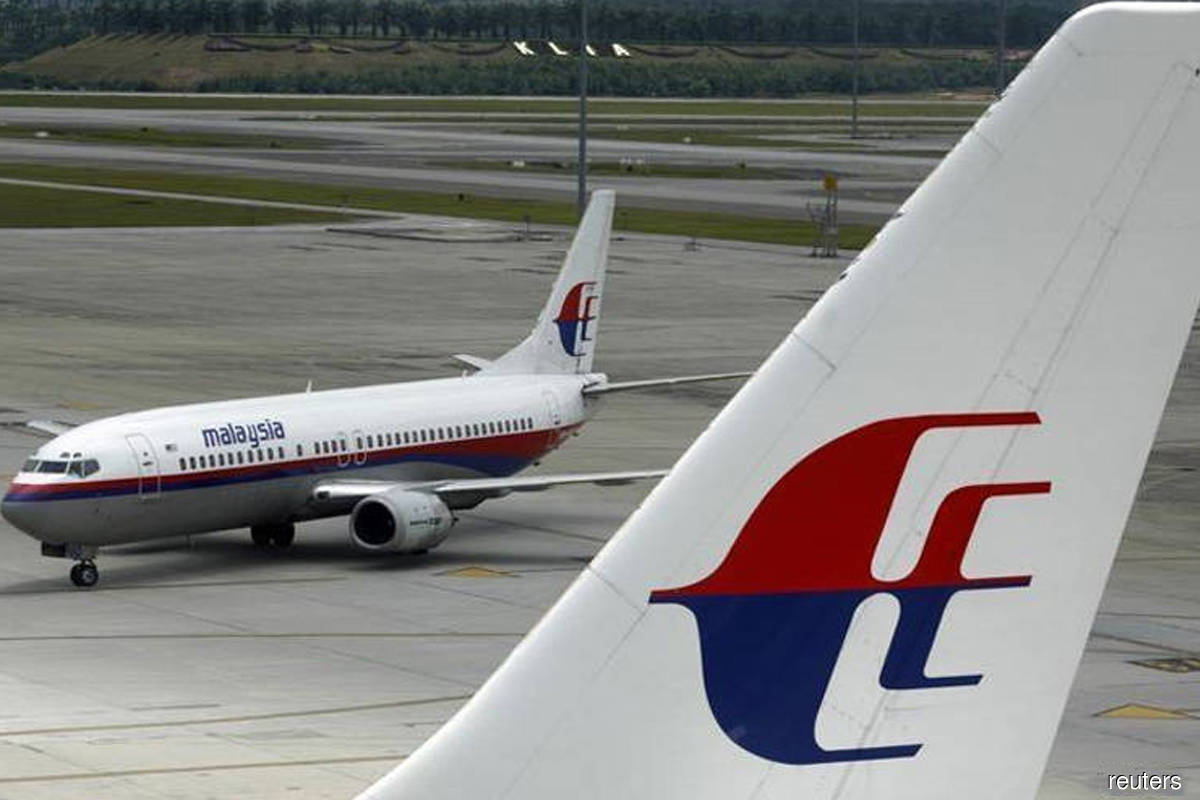 MALAYSIA Aviation Group Bhd's (MAGB) near-term focus will be on executing its Long Term Business Plan 2.0 (LTBP 2.0), which does not call for a merger or any similar strategic option at this juncture, its controlling shareholder Khazanah Nasional Bhd says.
"Having said that, strategic partnership options can be evaluated when the industry recovers," says the sovereign wealth fund in an email response to questions from The Edge.
Rumours of mergers and investors eyeing a stake in the recapitalised aviation group — whose subsidiaries include Malaysia Airlines Bhd (MAS), FlyFirefly Sdn Bhd, MASwings Sdn Bhd, MAB Engineering Sdn Bhd and MAB Kargo Sdn Bhd — are back after a pause as it underwent a RM15 billion debt restructuring exercise, which saw it eliminate RM10 billion of debt from its balance sheet. Khazanah has also committed to injecting RM3.6 billion in new capital over the next five years.
"Based on our planning scenarios, we are adequately funded for the next five years with all the mechanisms in place under the restructuring, without considering other investors into the airline," an MAGB spokesman tells The Edge.
Under LTBP 2.0 (2021-2025), MAGB aims to become Asia's leading travel and aviation services company, not just an airline; and envisages the group returning to profitability from 2022. The turnaround plan rests on five main pillars: To become a premium Asia-Pacific carrier, recapture the domestic and Asean market, drive deeper commercial partnerships, diversify its revenue streams and make digital the cornerstone of its business.
However, the success of LTBP 2.0 also hinges on policy intervention to address the long-standing overcapacity problem in the airline industry. MAHB group CEO Captain Izham Ismail had revealed in an interview with The Edge on Oct 19 last year that this was one of the three conditions to ensure MAS' survivability apart from the debt restructuring and recapitalisation.
On its part, Khazanah says it is providing full support to MAGB as it moves forward in working closely with the government and other stakeholders to restart air travel and promote industry recovery, as well as continuing cash conservation while capturing demand recovery as part of its internal restructuring.
"The industry overcapacity is a structural issue that existed pre-Covid-19 (pandemic), where resolution is critical for the overall industry sustainability, and this requires concerted effort from the government and all industry players," it adds.
A spokesman for the Malaysian Aviation Commission (Mavcom), which regulates the amount of capacity in the market via the granting of air traffic rights for both domestic and international routes, says there are currently no plans to freeze new air service licence (ASL) or air service permit (ASP) applications.
"Mavcom maintains its role as an independent economic regulator for the civil aviation industry and is mandated, among others, to safeguard the rights of consumers as well as to ensure a fair and competitive commercial aviation environment. In this regard, the capacity operated by the airlines for each route is a commercial consideration as determined by their assessment of market demand," the spokesman says.
"The decision by the airlines to operate capacity on a given route will be determined by various factors as well as business considerations of their individual cost structure, business model, route feasibility, product offerings, pricing, quality of service, suitability of timing, frequency of services and anticipated market demand."
In its evaluation of air traffic rights applications by the ASL holders, the Mavcom spokesman points out that it is based on a list of criteria and procedures stated in section 66 of the Malaysian Aviation Commission Act 2015 [Act 771]. These include the performance of the airlines in providing air transport services; the effect on consumers, the civil aviation industry and the public interest and the benefits of allocating the route to two or more airlines; and the competition between the airlines in the provision of air transport services.
The spokesman adds that the commission continuously monitors and reviews the air transport services market to best balance the interests of industry players and consumers. "During these challenging times, Mavcom is determined to work closely with all stakeholders in its efforts to revive the nation's aviation sector and priming it for recovery and future growth."
Meanwhile, an airline veteran notes that the RM3.6 billion capital injection into the struggling MAGB provides clarity and reassurance to the market on its ability to continue as a going concern. "It is also an injection of confidence for the national carrier. For instance, passengers are not going to purchase an offer online if they think the airline might be wound up."
"Now is the time for MAS to start rebuilding its business model, for example, look at which market it is going to target, what is going to be its core business, what it is going to expand on, move towards digitalisation, as well as seek new commercial partnerships through code shares or joint ventures until the industry recovers," the airline veteran adds.