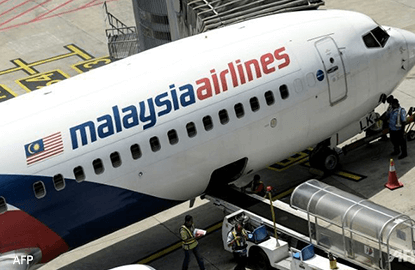 SEPANG (Oct 31): Malaysia Airlines Bhd welcomed the changes in Malaysian airport charges today with the announcement of a "Freedom Fares" sale starting Nov 2, 2016.
The promotion, which will run for seven days up to Nov 8, offers passengers fully inclusive fares for selected Asean and domestic routes from RM149 and RM99, respectively.
"I look forward to working with MAVCOM to implement full equalisation [of charges] in 2018 for international flights," said Malaysia Airlines chief executive officer Peter Bellew in a press statement today.
"There is much work to be done but this news creates opportunity for us to compete on a level playing pitch in Malaysia.
"A level charges system will help to get new long-haul flights in place," he said.
According to Bellew, carriers at klia2 will enjoy a saving of RM23 on international flights in 2017, which is worth around RM250 million per annum.
Earlier today, the Malaysian Aviation Commission (MAVCOM) announced the equalisation of charges on domestic and Asean routes for both KLIA and klia2 from Jan 1, 2017, with full equalisation targeted for Jan 1, 2018.
The new charges will see a reduction of some RM30 per passenger for Asean passengers at KLIA to match the prices at klia2.