This article first appeared in The Edge Malaysia Weekly, on October 5, 2020 - October 11, 2020.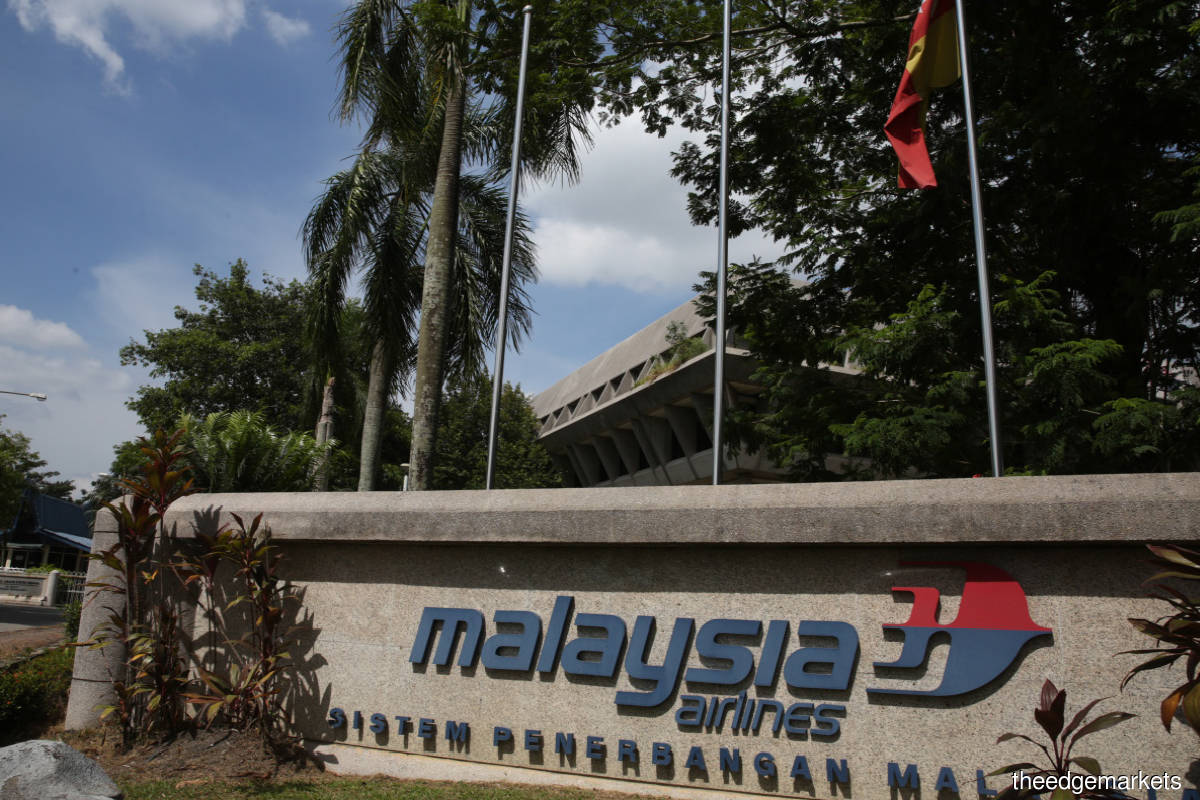 NATIONAL carrier Malaysia Airlines Bhd (MAS) is appealing to creditors to take a significant haircut on debts owed as it is unable to meet its payment obligations. The Edge understands that the airline has started negotiations with existing creditors to restructure legacy liabilities and commitments of around RM12 billion that have been with its holding company Malaysia Aviation Group (MAG) for many years.
Sources say MAS is requesting that lessors accept a 50% to 70% haircut on aircraft rentals as part of a restructuring plan to rebuild its balance sheet and hopes to get their buy-in by this week.
On Friday, the cash-strapped national carrier said it had reached out to its creditors such as banks, aircraft lessors, aircraft maintenance service providers and key suppliers under its restructuring plan to weather the Covid-19 crisis.
According to people familiar with the matter, MAS plans to follow the route taken in recent months by its British counterpart Virgin Atlantic Airways Ltd, which is to appeal to the UK court to support its restructuring plan. But first, MAS still needs to get its sole shareholder Khazanah Nasional Bhd and creditors holding at least 75% of the total debt to approve its restructuring plan.
Reuters reported last Friday that the airline's cash is expected to run out completely by November without a restructuring. It cited a letter to lessors that said MAS and all its sister companies under MAG were experiencing an average monthly operating cash burn of US$84 million (RM349.7 million) but only had US$88 million in liquidity as at Aug 31, and an additional US$139 million available from Khazanah.
When contacted, a MAS spokesman says the airline is working hard to get the cooperation of those involved and is targeting to complete the first step this month so that it can move on to the next phase in making the business sustainable.
"The objective of this (restructuring) exercise is to stabilise MAS' cost base and, subsequently, to ensure MAG becomes a sustainable business by adjusting fleet size, reducing costs and recapitalising the business. We will be sharing more detailed information as the restructuring plan progresses.
"We have put in place a contingency plan that will ensure the business continuity of the airline. Nonetheless, we are hopeful that this restructuring exercise will yield positive results that will be a win-win situation for all parties in the long run," the spokesman adds.
The spokesman also gave an assurance that the airline is operating as normal and that no flights/bookings are expected to be disrupted during this period.
"The airline will ensure that its restructuring exercise is duly implemented in a lawful and fair manner through any form of mechanism that is appropriate and suitable for its business continuity. The airline is doing its best to protect the livelihood of its workforce as well as everyone else across the value chain of its business, including suppliers and partners."
Meanwhile, sources say MAS' letter to lessors also states that once it garners enough support from creditors, the intended support from Khazanah will include the airline receiving a capital injection in 2021.
"Failing which, Khazanah will find an alternative option. This would mean another reset of MAS," one source tells The Edge.
In Friday's statement, MAS said its restructuring plan requires a comprehensive restructuring of MAG's business and capital structure and is "highly dependent on the individual contributions of all relevant stakeholders in supporting the group to emerge out of this crisis as a well-capitalised and financially healthy airline group".
"It is intended that this restructuring exercise be completed over the next few months. However, if such an outcome is not possible, the group will have no choice but to take more drastic measures," MAS said, but stopped short of saying what these would entail.
However, the MAS spokesman says the airline will not discount the possibility of retrenchment in the future if all avenues that are being worked on are not successful. MAS employs 12,500 people.
"We are cognisant of the current excess in the workforce, which we view as temporary in nature due to the impact of Covid-19. We cannot restrict to just short-term measures, taking into account the long-term business plan (LTBP) that we have in place. It is indeed a fine balancing act on retaining competencies that take time to develop versus letting go the current excess," the spokesman adds.
On its LTBP that was launched in early 2019, the MAS spokesman says the airline has been working on realigning the business plan with the changing aviation landscape, hence the need for the current restructuring and support by those involved. The LTBP would have seen the national carrier achieve financial break-even by 2022 and generate enough income to cover the cost of capital for its operations two years later.