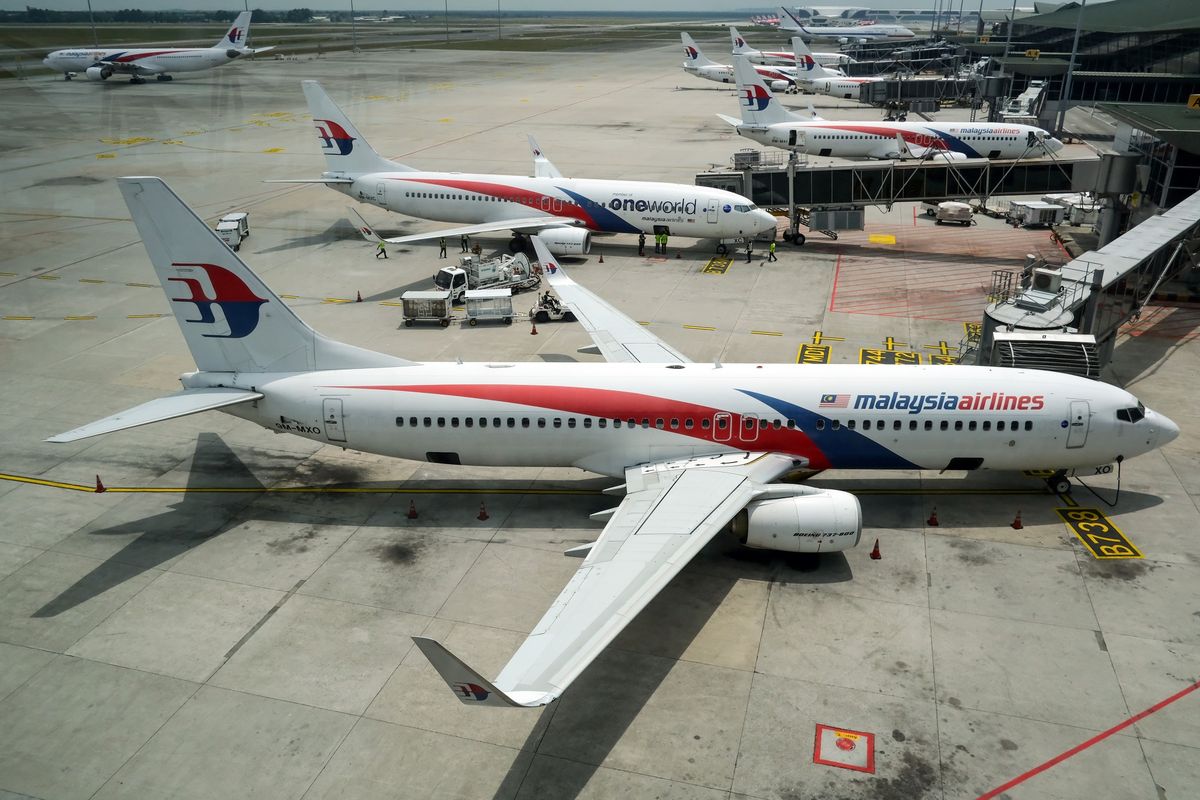 KUALA LUMPUR (March 16): Malaysia Airlines Bhd has warned that travel bans and plummeting demand around the world due to the coronavirus (Covid-19) outbreak have put many global airlines at risk of going bankrupt including the loss-making national carrier.
"The situation has deteriorated rapidly over the weekend forcing stricter travel restrictions by governments around the world, hence posing greater challenges in our operations," Malaysia Aviation Group (MAG) group chief financial officer Boo Hui Yee said in an internal email to Malaysia Airlines' 13,000 staff today.
"Demand has plummeted and passengers are jamming our global contact centre and social media accounts to cancel bookings, putting us in a critical situation. Many airlines are now at the risk of going bankrupt and Malaysia Airlines is no different," she added.
On March 5, Covid-19 claimed its first airline casualty when British airline Flybe, which was already in serious financial trouble, was reported to have gone bankrupt. Major airlines like United Airlines, Korean Air and Mexican airline Interjet have also recently warned that the Covid-19 outbreak could force them out of business.
In a report released today, the Centre for Asia Pacific Aviation (CAPA) estimated that by the end of May, most airlines in the world will be bankrupt.
"As the impact of the Covid-19 and multiple government travel reactions sweep through our world, many airlines have probably already been driven into technical bankruptcy, or are at least substantially in breach of debt covenants,"  it said, noting that coordinated government and industry action is needed now if catastrophe is to be avoided.
To ensure Malaysia Airlines could sustain itself through this critical time, Boo said more hard decisions will have to be taken by the airline soon.
"On the local front, we are facing political uncertainty which has caused volatility in foreign exchange. Coupled with oil price slump, the ringgit has weakened against the US dollar. This has resulted in higher cost for us, which further exacerbated the critical financial situation which we are in due to slump in travel demand and sales," she said in the email.
"Our immediate priority is to stem losses, save cash and sustain the business against the highly 'changeable' uncertainty of the Covid-19 pandemic.
"Drastic actions have been taken to ensure sustainability of cashflow for the business and this includes capacity management, deterring non-critical spend, seeking vendors' concessions, freezing of discretionary spend and cost cutting in many areas," said Boo.
Malaysia Airlines employees are also urged to take the Voluntary Unpaid Leave Programme.
Last week, the airline offered all employees the option of taking three months of no-pay leave or five days of no-pay leave per month for at least three months, starting April. The voluntary unpaid leave programme is extended to employees employed by subsidiaries of MAG such as MAB Kargo, MAB Engineering, Firefly and MASwings.
Malaysia Airlines also announced a 10% pay cut for its senior management including its group CEO Captain Izham Ismail as part of measures to lower operational costs. They will also forgo their allowances.
To date, Malaysia Airlines has cancelled more than 2,000 flights up to April due to travel restrictions imposed by countries within its network.
Malaysia Airlines, which is wholly owned by Khazanah Nasional Bhd, narrowed its net loss by a marginal 2.5% to RM791.71 million in the financial year ended Dec 31, 2018 (FY18) from RM812.11 million in the previous year, as revenue improved by a slight 0.8% to RM8.74 billion from RM8.67 billion in FY17.
Other international airlines such as Singapore Airlines, Cathay Pacific, British Airways, Lufthansa, Emirates, Virgin Atlantic and EasyJet are also cutting capacity and salaries and offering staff unpaid leave to counter the impact of Covid-19.
See also: 
Malaysia Airlines eases booking restrictions amid Covid-19 outbreak
Malaysia Airlines staff told to take unpaid leave as virus hits financials