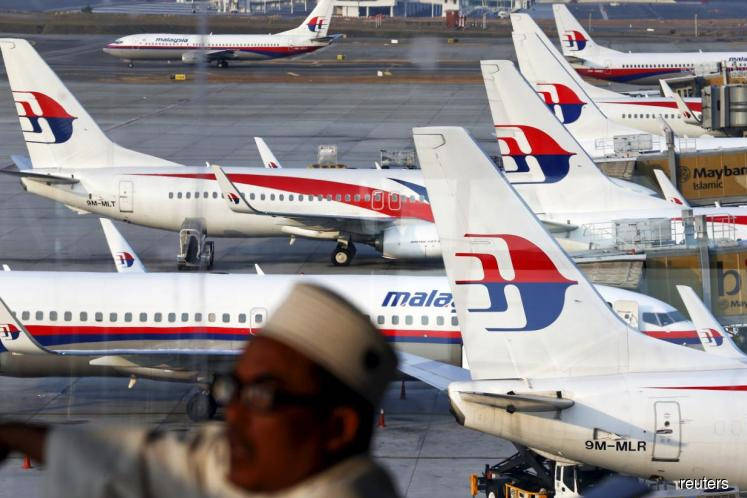 KUALA LUMPUR (Feb 9): Malaysia Airlines Bhd said its ongoing recruitment drive is part of efforts to reduce the attrition rate throughout Malaysia Aviation Group Bhd.
Malaysia Airlines CEO Captain Izham Ismail said the group's attrition rate stands at 16%.
At a press conference after witnessing a partnership signing ceremony between International Air Transport Association (IATA) and Malaysia Airlines Bhd Academy (MAB Academy), Izham said the group's workforce remain steadfast at about 14,000 people.
"At Malaysia Airlines level, we cap ourselves at 12,500 people. Those (positions) that we are hiring, first is to address attrition, focus on areas like pilots, cabin crew and engineers.
"And we do have growth. Malaysia Airlines employees and talents are well marketed and in demand," he said.
"Our target is skilled workforce, for those who have exited us in September 2015, if their skills are relevant, of course we welcome them back. If they apply, we will give them higher priority," he added.
Izham said after the 6,000 former Malaysian Airline System Bhd employees exited, 95% of them who went through career transition programme at the Corporate Development Centre (CDC) have landed a new career today.
"We are still mentoring the remaining 5% of them under CDC," he said.
Izham also commented that the outlook for the national carrier is going to be "tough", and reiterated that the realistic target date for Malaysia Airlines to break even is in 2019.
"The market outlook for Malaysia Airlines is going to be tough, and if you ask me are we going to be profitable this year, internally, that is our target. I am holding my team very tightly to break even this year, but no doubt, first quarter of 2019 will be a more realistic target," he said.
On the partnership with IATA, Izham said it will enable MAB Academy to offer 10 IATA courses to its students in 2018, which will be conducted by IATA's facilitators with the first training to start on Feb 26.
MAB Academy will be offering discounted rates for IATA members and special prices for Malaysians.
Speaking at the event, MAB Academy CEO Captain Kamaruddin Kamilin said the partnership is in line with the institution's aspiration to be a premier regional aviation education hub.
"This covers all aspects of airline operations and management through its three schools: School of Flight Operations, School of Hospitality and School of General Aviation & Professional Development," he said.
IATA director for training and consulting Guy Brazeau said this partnership enables MAB Academy to offer the courses at a lower cost.
The 10 courses include human factors in aviation, fatigue risk management system, safety management system for airlines, security management system, airline leading practices and cost reduction strategies, station ground handling, life animals transportation, perishable cargo transportation, and dangerous goods regulation.