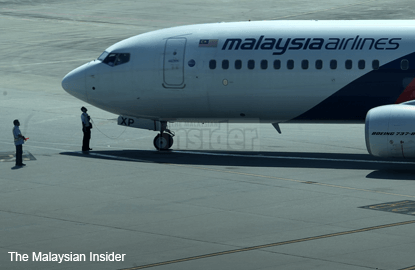 KUALA LUMPUR (Jan 13): Sovereign wealth fund Khazanah Nasional today said the rebranding of Malaysia Airlines Bhd was not a priority at this time.
Khazanah managing director, Tan Sri Datuk Azman Mokhtar, said the focus now was for the carrier to fix its basics as opposed to undertaking a rebranding exercise.
"From the point of rebranding, I was asked this question on August 29, 2014, when we made the announcement (restructuring of Malaysia Airlines).
"To be honest, I do not feel that is important now and also it is not a priority," said Azman in Kuala Lumpur today when announcing the fund's annual report for 2015 and forecast for next year.
Azman also said that undertaking a rebranding exercise without having a strong foundation would create a vacuum in the carrier.
He added it was also too soon to evaluate the company's performance as it had only been 15 months into the restructuring.
But he said certain benchmark moves, such as the code-sharing deal with Emiratesl, were indicators of the company's direction, at the same time validating Khazanah's move to hire Christoph Mueller as chief executive.
Mueller was hired last May by Khazanah to lead the restructuring, after it took the airline private in 2014 as part of a RM6 billion plan, aimed at returning it to profit within three years.
In 2014, the airline lost two planes — first on March 8, when flight MH370 disappeared while leaving Malaysian airspace, and four months later on July 17, when flight MH17 from Amsterdam shot down over Ukraine, killing all 298 passengers.