This article first appeared in The Edge Financial Daily, on July 31, 2019.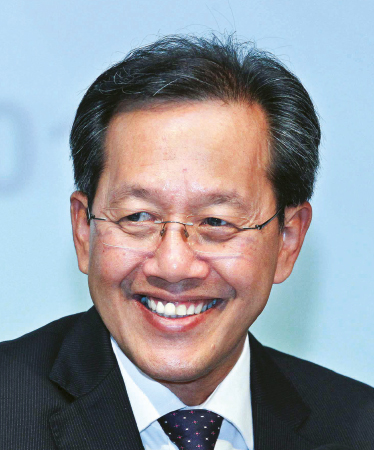 Izham says the airline's on-time performance has risen by 18% in the past year alone to 83% in June.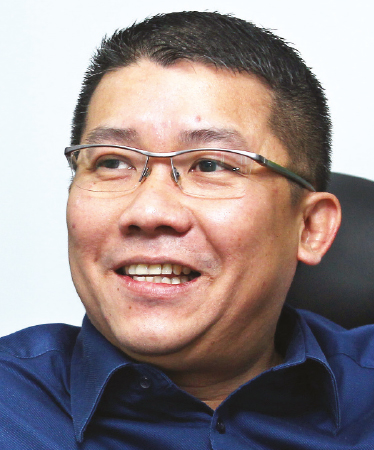 The search for Ong's replacement is underway.
KUALA LUMPUR: Malaysia Airlines Bhd has appointed Bryan Foong Chee Yeong as group chief strategy officer, a newly created position, effective tomorrow, even as the loss-making national carrier's fate remains uncertain amid proposals to turn it around, including a potential stake sale.
On Monday, theedgemarkets.com reported Malaysia Airlines group chief executive officer (CEO) Izham Ismail as saying that Foong would be responsible for translating the strategic vision of Izham and the carrier's board of directors into strategic priorities and direction.
Foong will also lead the planning of the network and fleet in deciding the future size and shape of Malaysia Airlines' parent Malaysia Aviation Group (MAG), reflecting the needs of customers, the market and the competitive environment, Izham said in a circular to staff.
Izham also announced the departure of Ignatius Ong Ming Choy as the airline's group chief revenue officer from early next month, after one year on the job. Prior to that, Ong was the CEO of FlyFirefly Sdn Bhd from 2011.
"Ignatius is leaving Malaysia Airlines to take on a bigger role in corporate Malaysia, which is consistent with my aspiration to create leaders not just for MAG, but also for the country," said Izham in the circular to staff.
The search for Ong's replacement is underway, but in the interim, Izham said he will be overseeing all functions under the revenue division.
Meanwhile, Foong is no stranger to Malaysia Airlines, having served a short stint at the now-defunct Malaysian Airline System Bhd (MAS) between 2007 and 2011, where he last held the position of the head of strategy. Foong served under then MAS managing director and CEO Datuk Seri Idris Jala from 2005 to 2009 and Tengku Datuk Seri Azmil Zahruddin Raja Abdul Aziz from 2009 to 2011.
Foong had helped spearhead the turnaround and subsequent transformation initiatives of the airline then, Izham said.
With more than 15 years of experience in strategy and corporate planning, Foong's last position was as executive vice-president of group corporate strategy and business development at Khazanah Nasional Bhd's subsidiary Themed Attractions Resorts & Hotels Sdn Bhd.
Still, Foong's appointment has raised questions about the need for the newly created role.
"Isn't strategy the responsibility of all top executives? If Malaysia Airlines hires a chief strategy officer, what exactly is the CEO doing? Is Malaysia Airlines telling us its CFO (chief financial officer) doesn't have a financial strategy, or that its COO (chief operating officer) has no idea about operational strategy?" Endau Analytics founder and aviation analyst Shukor Yusof told The Edge Financial Daily.
The movements at Malaysia Airlines follow the recent appointment of Morgan Stanley by Khazanah to explore strategic options for the loss-making airline. Khazanah is the sole shareholder of Malaysia Airlines.
And in moves suggesting that the current Malaysia Airlines management is not sitting on the sidelines waiting for the government or Khazanah to reach their conclusion on the airline's future, Izham said in the latest circular that the airline's on-time performance had risen by 18% in the past year alone to 83% in June from 65% in the same month last year.
"There are also now around three fewer mishandled bags per 1,000 passengers than there were a year ago," he said, noting that the airline had 5.5 mishandled bags per 1,000 passengers in April, compared with 7.07 mishandled bags per 1,000 passengers in April 2018.
Izham also revealed recently a new long-term business plan for the airline, but this is still awaiting approval from Khazanah's board of directors. The plan would see the airline achieve financial break-even by 2022 and generate enough income to cover the cost of capital for its operations two years later.