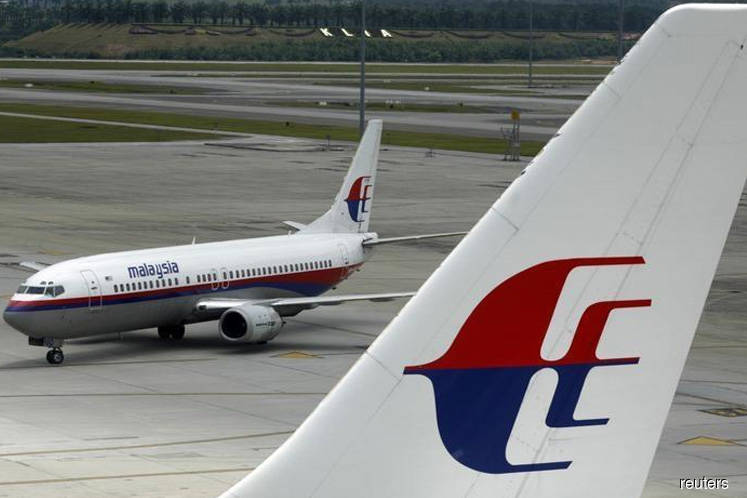 KUALA LUMPUR (March 2): Malaysia Airlines Bhd, which is wholly-owned by sovereign wealth fund Khazanah Nasional Bhd, will continue to focus on and drive yield to cushion the airline from rising fuel costs and foreign exchange volatility, says its chief executive officer Izham Ismail.
"Focus will continue to be on delivering yield improvement through growth of premium passenger segments, such as large and small corporations," he said in a statement today.
Izham revealed that the national airline underperformed against budget in the fourth quarter of 2017 (4Q17).
"This was due to a weaker first half (of 2017) impacted by a weak pricing strategy, as well as the hike in exchange rates and fuel. However, a concerted focus on yield in the second half has seen an overall improvement in yield and revenue per available seat kilometre (RASK) bucking the general downward trend of other regional players," he added.
The fourth quarter saw Malaysia Airlines' yield improving to 23.6 sen compared with 21.5 sen in 4Q16. The airline also posted a 2% year-on-year (y-o-y) growth in RASK despite overcapacity on international and local segments.
The airline also posted a higher on-time performance of 73% in 4Q17 compared with 70% in 3Q17. However, the growth was hampered primarily because of aircraft limitations, consequential delays due to the late arrival of aircraft and manpower constraints.
External factors due to air-traffic restrictions also had an impact, it added.
Overall passenger load factor for 4Q17, however, dipped to 77% y-o-y, from 81%.
"This was especially so for domestic loads on the back of intense competition from other carriers. International passenger load factor remained steady at 78%," it added.
Malaysia Airlines said it will be receiving six more Airbus 330-200s throughout 2018, which will be deployed to secondary Asia-Pacific cities from Australia/New Zealand to Asean and South Asia.
On its planned dedicated Umrah and Haj charter business dubbed Project Amal, Izham said it is progressing well and is on track to begin services this October. The group is in the midst of applying for the airline operator certificate.
Going forward, Malaysia Airlines said Southeast Asia has strong traffic growth, but overcapacity remains a challenge, pressuring yields.
"Malaysia Airlines maintains its cautious outlook in the fiscal year of 2018. While the economy is anticipated to be resilient, the group anticipates that supply and capacity pressure will continue to put a stress on yields although the effect for 2018 is expected to be moderate.
"The group will continue to be prudent and agile in controlling capacity and has already scaled back on domestic route frequencies allocating aircraft where the best potential returns are seen," it said.