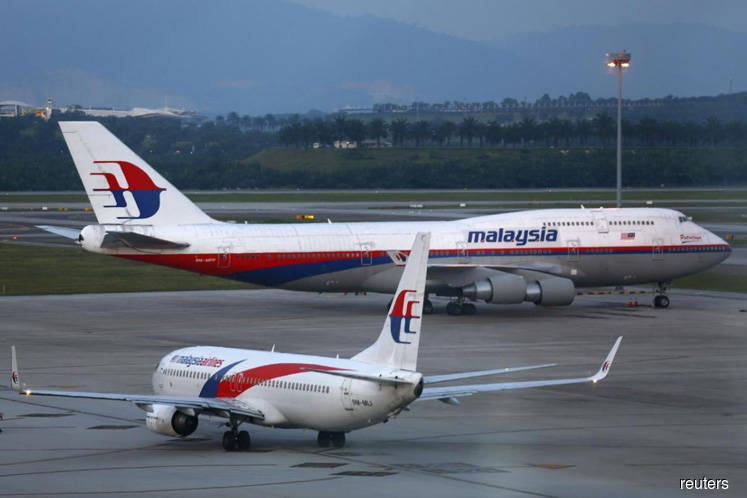 KUALA LUMPUR (March 1): Malaysia Airlines Bhd said it ended 2018 with a marginally lower loss year-on-year (y-o-y) after facing a crew shortage, intense competition, and volatility in fuel and foreign exchange (forex) rates.
Malaysia Airlines did not state the amount lost, but said that notwithstanding the challenges, the group saw improvement in terms of revenue average seat per kilometre (RASK), which rose 2% y-o-y on the back of improved pricing segmentation.
Total revenue for the year increased 1%, while overall load factor was sustained at 78%.
"The year was an extremely challenging one with the airline hampered by intense competition and volatility in fuel and forex. Whilst we saw traction in RASK and CASK (cost per available seat-kilometer), the margin gap was not enough for us to break even, although losses in 2018 were lower than the previous year," Malaysia Airlines group CEO Izham Ismail said in a statement.
The customer satisfaction index rose 4% y-o-y, following the company's formation of a new Customer Experience division. Its net promoter score also increased 22 points in 2018.
The airline also launched several digital initiatives throughout the year, with the most recent being the launch of MH WhatsApp chatbot, which allows passengers to access their flight information in real time.
In terms of operational stability, Malaysia Airlines improved on-time performance (OTP) by 2% y-o-y, with the highest monthly OTP at 83%, contributed by better operational efficiencies in engineering and ground handling.
The airline added six A350 and six A330-200 aircraft during the year. The A350s are deployed on the Kuala Lumpur–London route, while the A330-200s are used on the higher density regional routes across Asia Pacific.
Its A380-800s continue to service Amal, Malaysia Airlines being the first airline in the world to offer pilgrim-centric service dedicated to Hajj and Umrah.
"Moving forward, with the competitive operating environment expected to persist, we have started a concerted effort to narrow the losses in 2019 through a series of revenue improvements and cost rationalisation initiatives, as we roll out the next phase of the turnaround plan," said Izham.