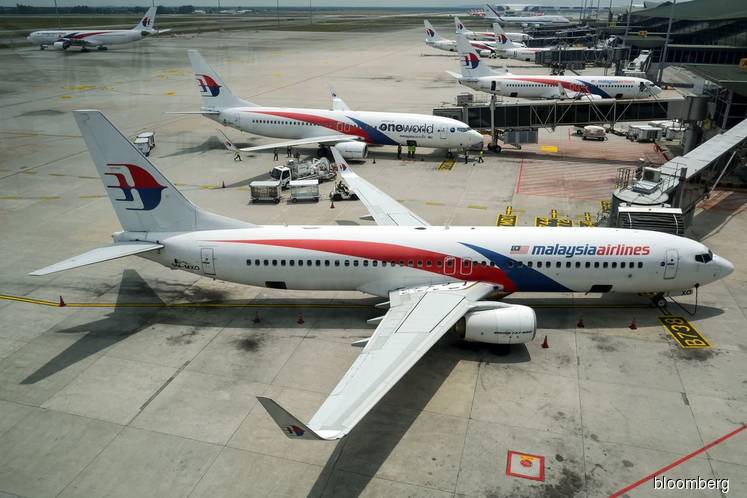 PUTRAJAYA (Nov 12): AirAsia X Bhd's (AAX) current air service to the US is not going to be affected by the US Federal Aviation Administration's (FAA) downgrade of Malaysia's aviation system, the Civil Aviation Authority of Malaysia (CAAM) says. But the low-cost carrier (LCC) will not be able to increase flight frequency and add new destinations in the US, until Malaysia regains its Category 1 FAA rating.
AAX currently operates seven flights a week from Kuala Lumpur to Honolulu, Hawaii, via Osaka, Japan.
"The existing flights to Honolulu will continue," CAAM member Afzal Abdul Rahim told a press conference today.
However, Malaysia Airlines Bhd is not so lucky. According to Afzal, the national carrier's codeshare agreements with US-based carriers will be affected.
"We are still awaiting further clarification (from FAA) whether that means existing codeshare agreements (or new ones). But the codeshare arrangement (to the US) that will be affected is Malaysia Airlines'," he added.
In a separate statement, the national carrier said: "This [FAA downgrade] may or may not affect Malaysia Airlines' existing codeshares to/from the US with several partner airlines, subject to the respective airline's own assessment/consideration."
Malaysia Airlines currently flies to the US through its oneworld partners which include American Airlines, Cathay Pacific Airways and its affiliate Cathay Dragon, Finnair, Japan Airlines, Qatar Airways, Royal Jordanian and SriLankan Airlines.
The airline said it, together with the rest of its sister companies under Malaysia Aviation Group Bhd, will give its full support to CAAM to regain the Category 1 rating.
"Malaysia Airlines maintains the highest safety standards as certified by the International Air Transportation Association's Operational Safety Audit (IOSA), which has been continuously and successfully re-certified since 2005.
"Malaysia Airlines also holds the European Union Aviation Safety Agency (EASA) and FAA maintenance organisation approvals. Malaysia Airlines and the rest of its sister companies consistently subject themselves to various audits to ensure they are at par with international best practices in all aspects of safety management.
"Its ground handling arm, AeroDarat Services Sdn Bhd, recently obtained the International Air Transport Association's Safety Audit for Ground Operations (ISAGO) certification, which assesses the management and oversight systems of a company, as well as the implementation of ground operations processes and procedures," it added.
On Monday, CAAM announced that Malaysia had its aviation-safety ranking downgraded by FAA to Category 2. Other countries currently in that category include Thailand, Bangladesh, Ghana and Costa Rica.
Read also: 
CAAM confident of regaining air safety Cat 1 ranking from US in 2 years 
CAAM says its shortcomings are 'multi-dimensional' after US downgrade 
CAAM says CEO has quit, admits US downgrade due to its shortcomings 
U.S. FAA downgrades Malaysia's air safety rating — sources 
Malaysia to take corrective measures following FAA rating downgrade — Dr Mahathir
SIA-Malaysia Airlines deal expected to take off within a year