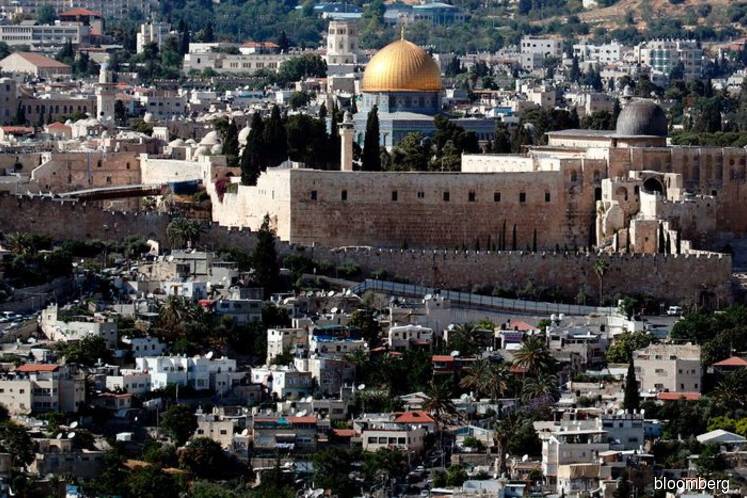 KUALA LUMPUR (March 4): Malaysia is strongly opposed to the merging of the United States (US) Consulate General with its Embassy in Jerusalem.
The Ministry of Foreign Affairs (Wisma Putra) in a statement today said the move, effective March 4, 2019 was the latest unfortunate step taken by the US against Palestine and its people.
"This calls into question not only US' credibility as mediator in the Palestine-Israel conflict but also its ultimate objective in the Middle East.
"Though the US said the merger was meant for bureaucratic efficiency, Malaysia views that it is nothing more than a smokescreen trying to camouflage what is essentially opening of the American Embassy in Jerusalem," it said in the statement.
Wisma Putra said the move would sound the death knell of the two-state solution that enjoyed the support of the vast majority of the international community.
"Malaysia will continue to oppose any action that will be detrimental to efforts to find a just and lasting peace to the conflict.
"Malaysia wishes to reiterate its deeply held view that the best resolution to the ongoing conflict is through the two-state solution based on the pre-1967 borders with the Palestinians and Israelis living side by side in peace, and with East Jerusalem as the capital of Palestine," it said.